Three Largest Schools In Hamilton County Name New Principals
Photo Credit: csm242000 Photography via Flickr – CC & Hamilton County Schools
Published May 3, 2021
The Tennessee Conservative Staff –
The three largest schools in the Hamilton County district will each have a new principal in the new school year. Soddy-Daisy High School, Ooltewah High School, and Ooltewah Elementary School announced the upcoming changes in leadership on Thursday, April 29. The Hamilton County Schools System has also announced other changes in personnel to be made in the new school year.

Angie Cass, the previous principal of Ooltewah High School, will start as Soddy-Daisy High's principal in the fall.
"Cass is a product of Hamilton County Schools and a 23-year veteran of the district," Hamilton County Schools said in their statement. "Throughout her career, she has worked as a teacher, district curriculum coach, assistant principal and principal at a variety of schools in the district. While Cass served as principal at East Ridge Middle, she led the school to become a Reward School in 2016-2017 and back-to-back years at Level 5 status."
Cass will be replacing Steve Henry, who served as Soddy-Daisy High School principal for five years and spent a total of 41 years working for the district. She will be the first female principal at Soddy-Daisy.
Cass also has a list of other accomplishments, including, "being named TSSAA District 3 A.F. Bridges Principal of the Year (2019), serving as an HCS Mentor Principal for two years, and being elected to the TSSAA Legislative Council District 3 seat."
Karen Hollis will become principal of Ooltewah High School after serving as principal of Ooltewah Elementary. She has spent 33 years working for Hamilton County Schools, including roles as elementary operations director and teacher at Howard Elementary.
"She returned to principalship in 2019, serving as the interim principal at Spring Creek Elementary and principal at Ooltewah Elementary. Hollis' accomplishments include 1990 Teacher of the Year (Howard Elementary), 2008-2009 PTA Principal of the Year, 2011 HCS Principal of the Year, and 2011 Tennessee Southeast Region Principal of the Year," the HCSS statement said.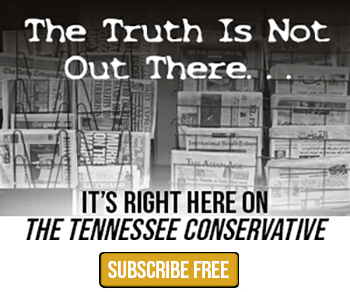 Bethanie Reynolds will be replacing Hollis as Ooltewah Elementary School principal. She was previously acting as the school's assistant principal.
According to HCS, Reynolds "is a member of Cohort 10 of the Principal Leadership Academy sponsored by Hamilton County Schools, the Public Education Foundation, the Chattanooga Area Chamber of Commerce, and the University of Tennessee at Chattanooga."
Reynolds has spent 14 years working for the school district. She has been a teacher at Clifton Hills Elementary, assistant principal for Battle Academy, and assistant principal and athletic director for Hunter Middle.
Brainerd High School, East Ridge High School, and East Lake Elementary will also see changes in principals next year.
Brainerd High graduate Crystal Sorrells will take over as principal for her alma mater. Sorrells was named Hamilton County's 2021 principal of the year for her previous work at East Ridge.
Juan Moreno will be replacing Sorrell as principal of East Ridge. Moreno started his career as a kindergarten teacher and most recently served as principal for East Ridge Elementary.
Jasmine Farrow, the recent assistant principal for East Side Elementary, will begin work as principal of East Lake Elementary in the new school year.