TN Attorney General Joins Lawsuit Against Google
Photo: Tennessee Attorney General Herbert H. Slatery III
Photo Credit: tn.gov & Public Domain
Published July 8, 2021
The Tennessee Conservative [By Jason Vaughn] –
Attorney General Herbert H. Slatery III has joined with attorney generals from 37 other states in a lawsuit against California-based Google. The lawsuit alleges that the company violated state and federal antitrust laws.

The lawsuit was filed Wednesday in a San Francisco federal court, stating that Google acted in a manner that was anticompetitive to force app developers to use Google Play to reach customers. Once this was done, Google is alleged to have charged a commission that was deemed "extravagant", up to 30% on app purchases, according to the suit.
Slatery released a statement regarding the lawsuit.
"This antitrust lawsuit is the latest of many legal actions asserting that the tech giant uses illegal, anticompetitive, and unfair business practices. The states accuse Google of using its dominance to unfairly restrict competition with the Google Play Store, conduct that harms consumers by limiting choice and driving up app prices," Slatery said.
*** Click Here to Support Conservative Journalism in Tennessee. We can't cover the fight against Big Tech without your support!***
Google has been accused of issuing payment to Samsung Electronics Co. for an agreement that the company, who is the largest manufacturer of Android devices, would not open their own app store. Also, when Epic Games Inc., creator of the Fortnite game, provided access to the game on other platforms, Google attempted to pay other developers to keep them from making the same move.
According to the lawsuit, Google initially launched its Android system and marketed it as an "open source" platform. However, over time, it is alleged that they attempted to close it, forcing out competition.
Slatery continued, "Now that digital doorway is closed – if you want in, you've got to do it Google's way. You essentially have to use its app store, use its payment processing system, and pay its unreasonable commissions for digital purchases. All of this harms consumers, limits competition and reduces innovation. Tennessee and 36 other states are no longer on the sidelines."
Google doesn't agree.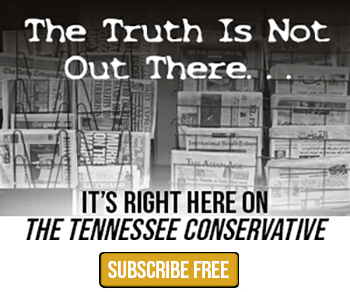 The company believes that lawsuit "gets it wrong" because it defines the app marketplace as relating to Android devices only and does not consider the fact that they complete with Apple for developers and consumers as well.
"We don't impose the same restrictions as other mobile operating systems do," says Wilson White, Senior Director of Public Policy for Google. "So it's strange that a group of state attorneys general chose to file a lawsuit attacking a system that provides more openness and choice than others."
Google and Apple dominate the app world, and both companies continue to face pressure from regulators who feel they are causing more harm than good for consumers.
Utah Attorney General Sean Reyes said, "Google's monopoly is a menace to the marketplace."
This isn't the first time Google has been under attack from government officials. Last year, they fielded complaints from the Justice Department and several states regarding their search business, and another state group sued them because of their digital advertising practices.
Slatery and the other attorneys general filed the lawsuit, even though a federal judge in Washington threw out an antitrust lawsuit brought against Facebook, Inc. The judge said that the states allowed too much time to pass before challenging Facebook's acquisition of Instagram and WhatsApp.
The new lawsuit is calling for civil penalties and a court-imposed monitor to make sure that Google goes through with required changes to make their processes simpler for consumers and developers.
The group has also stated that they have not ruled out bringing a similar suit against Apple in the near future.

About the Author: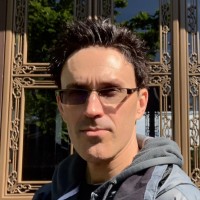 Jason Vaughn, Media Coordinator for The Tennessee Conservative
Jason previously worked for a legacy publishing company based in Crossville, TN in a variety of roles through his career.  Most recently, he served as Deputy Directory for their flagship publication. Prior, he was a freelance journalist writing articles that appeared in the Herald Citizen and the Crossville Chronicle among others.  He graduated from Tennessee Technological University with a Bachelor's in English-Journalism, with minors in Broadcast Journalism and History.  Contact Jason at news@TennesseeConservativeNews.com