TN Dept of Education Announces Principal and Supervisor of the Year Finalists
Image Credit: Tennessee Department of Education
Published July 15, 2021
The Tennessee Conservative [By Jason Vaughn]-
On Monday, July 12, the Tennessee Department of Education announced the 2021-22 finalists for Tennessee Principal of the Year and Supervisor of the Year. The finalists come from each Center of Regional Excellence (CORE) region in the state, with three in each Grand Division of West, Middle, and East. 

"Throughout the past year, I have seen such inspiring dedication and drive within our school leaders as they have stayed focused on putting the needs of our students first," Department of Education Commissioner Penny Schwinn said. "Having exceptional leaders in our schools is important for our students and our entire school communities, and I am grateful for their commitment to helping make Tennessee the best for all."
Candidates for the annual Principal of the Year award must have a minimum of one year of experience as a principal and at least three years of experience working at a public school. 
*** Click Here to Support Conservative Journalism in Tennessee. We can't cover Education in Tennessee without your support!***
The Department of Education said the award is given to a school leader "for outstanding service in education and exceptional leadership that drives overall improvements in his or her school."
A few of the finalists for Principal of the Year include Kevin Turner from West Tennessee, Kelly Myers from Middle Tennessee, and Chris Hampton from East Tennessee.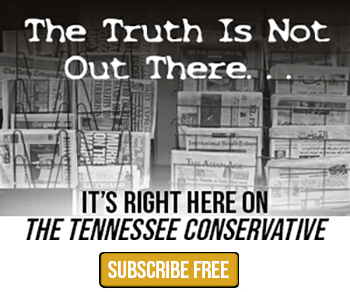 Dr. Leneda Laing, 2019-20 Principal of the Year, said, "I want to express my congratulations to each of these individuals, and it is an honor to be named a finalist and a testament to all your hard work. Tennessee's school leaders and supervisors have done heroic work over the past year to continue educating and providing resources for their students and teachers, and deserve this state-level recognition. It has been an honor to be part of this program and I am excited for this year's group of finalists."
The public school supervisor recognized each year must have a history of implementing innovative programs and motivating both students and staff. Candidates must have worked at least one year as an administrator with five years minimum experience in public schools.
Some of the finalists include Rory Hinson from West Tennessee, Bryan Cofer from Middle Tennessee, and Vicki Johnston from East Tennessee. Only two nominees came from Middle Tennessee since there was not anyone submitted from the South Central region.
"Tennessee has outstanding school administrators and leaders that have moved mountains to continue serving students and teachers and putting their needs first this past school year," the 2019-20 Supervisor of the Year, Dr. Kay Martin said. "Congratulations to these finalists for this much-deserved recognition at the state level. I was honored to be a part of this amazing experience and program, and I am excited for this next cohort of honorees."
The candidates for both Principal and Supervisor of the Year were chosen out of 60 applications from Tennessee school districts. Selection committees for each region chose semi-finalists before a state-level selection committee chose each finalist.
Candidates will go through an interview process over the course of the next few weeks. A winner for each award will be announced at the Tennessee Principal and Supervisor of the Year Celebration in the fall. 

About the Author: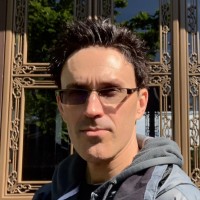 Jason Vaughn, Media Coordinator for The Tennessee Conservative
Jason previously worked for a legacy publishing company based in Crossville, TN in a variety of roles through his career.  Most recently, he served as Deputy Directory for their flagship publication. Prior, he was a freelance journalist writing articles that appeared in the Herald Citizen, the Crossville Chronicle and The Oracle among others.  He graduated from Tennessee Technological University with a Bachelor's in English-Journalism, with minors in Broadcast Journalism and History.  Contact Jason at news@TennesseeConservativeNews.com