TN Dept of Education Opens Registration For Reading 360 Virtual Summit
Image Credit: TQEE.org
Published July 30, 2021
The Tennessee Conservative [By Jason Vaughn] –
The Tennessee Department of Education made an announcement on Thursday, July 29, about registration for the Reading 360 Virtual Summit that is taking place in September. The department also announced the 92 school districts that are participating in the Early Literacy Network.

"Tennessee is deeply committed to building strong reading skills in our youngest students, and Reading 360 has already reached 50,000+ families through free, at-home reading resources and 9,000+ Tennessee educators through summer literacy trainings," Department of Education Commissioner Penny Schwinn said. "With over half of our school districts participating in the Early Literacy Network and 1,500 seats for Tennesseans to attend the Reading 360 Summit, our state can delve more deeply into this collaborative work– all for the benefit of our students."
The Virtual Summit will take place from September 21-23. It's free to attend and open to all educators in the state. District and school leaders, stakeholders, and higher education partners are also able to register. 
***Click HERE to support Conservative Journalism in Tennessee. We can't cover Education in Tennessee without your support!***
Registration is first come first serve, with only the initial 1,500 seats available.
"Featuring six roundtable sessions with national literacy experts and Tennessee educators and breakout sessions that will further dive into the topics highlighted during the roundtable discussions, the summit will focus on foundational literacy skills instruction, high-quality materials implementation, family-community partnerships, and educator preparation," the TDOE website states. "There is also a special track of sessions for districts participating in the Early Literacy Network."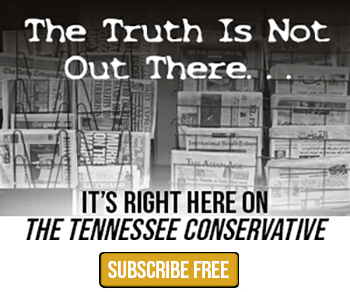 The participating 92 districts will represent over half the state in the Reading 360 Early Literacy Network. They will receive access to advanced learning modules, as well as take part in regional practices.
"Lenoir City Schools is honored to participate in the Reading 360 Summit and have the opportunity to collaborate with colleagues regarding promising practices for serving our students," Lenoir Schools Supervisor of Instructional Services, Millicent Smith, said. "Literacy instruction is a cornerstone of our work and we are proud to share our experiences implementing high-quality instructional experiences as well as learn from others so we can provide the best possible learning experiences for our students."
Schools participating in the literacy network will receive $80,000 in grants to provide direct support to educators and students. The network will start work in August 2021. There will also be monthly training to provide additional support in advancing literacy statewide.
The Director of Haywood County Schools, Joey Hassell, said, "Tennessee has a bold vision for literacy where all children will read proficiently. Our district is excited to have the opportunity to participate in the Reading 360 summit where we will learn and share with other district and school leaders across Tennessee about what works in literacy."
The Director of Schools for Bedford County, Tammy Garrett, also spoke about the district's excitement to be part of the network.
"Bedford County Schools is elated to strategically partner with the Tennessee Department of Education's Early Literacy Network to increase early literacy success for our youngest learners," Garrett said. "Our membership with the Early Literacy Network will provide continued opportunities for our teachers and students.  We are committed to moving the needle for our students under the leadership of the TDOE."

About the Author: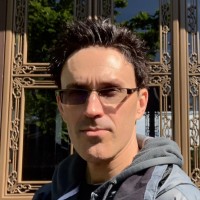 Jason Vaughn, Media Coordinator for The Tennessee Conservative
Jason previously worked for a legacy publishing company based in Crossville, TN in a variety of roles through his career.  Most recently, he served as Deputy Directory for their flagship publication. Prior, he was a freelance journalist writing articles that appeared in the Herald Citizen, the Crossville Chronicle and The Oracle among others.  He graduated from Tennessee Technological University with a Bachelor's in English-Journalism, with minors in Broadcast Journalism and History.  Contact Jason at news@TennesseeConservativeNews.com