TN Nursing Shortage Made Worse By Allowing Corporate V@X Mandates
Photo Credit: Wellmig
The Tennessee Conservative [By Jason Vaughn]-
Prior to the pandemic, Tennessee was already facing a shortage of nurses but vaccine mandates have pushed even more nurses and healthcare workers into leaving their jobs and hospitals across Tennessee are feeling the effects.
Many nurses state that the reason they reject the COVID vaccine is the lack of long-term data on the injections.
Many nurses feel so strongly about the imposed mandates that they have participated and/or organized gathering in protest of vaccine mandates, vaccine passports and medical tyranny.
One such nurse, Teena Hedrick, recently organized a peaceful protest in Kingston stating, "These mandates go against all medical ethics and against the Constitution! A lot of people in our community are going to have to make gut wrenching decisions about taking the vaccine or losing a job that they worked at all their life. No one trusts what the government tells us. They have told so many lies." 
On social media, TD Cooper reports that, "My daughter has invested over $100,000 in her medical career and now she may have to abandon her dreams in order to stay safe from an overreaching government.  She had Covid-19 in January. She is exposed to the virus everyday she goes to work and hasn't had a sick day since. There is no reason for the vaccine."
The mandate extends out to associated fields such as Caremark, the prescription benefit management subsidiary of CVS Health, which is making vaccines mandatory for work from employees by Oct 31 or they will be fired. The mandate applies to remote workers as well that never go into the office.
A recent American Nurses Association survey found nearly 12% of nurses do not plan to get vaccinated, with most citing concerns about safety or doubts that immunization is necessary.
Among all health care workers, a Washington Post/Kaiser Family Foundation survey earlier this year found almost 20% did not intend to get vaccinated, and one-in-six would rather quit than take a shot if mandated.
A more recent study by the COVID States Project showed 15% of health care workers remained resistant to vaccination as of late July.
Nurse of 41 years, Tina Gerardi, said this shortage is unlike any she has ever experienced. She told WKRN that without improvement, it could negatively impact the entire healthcare field. 
"There may be closures in some facilities," Gerardi said. "There may be transfers from the ER to other institutions rather than being admitted to the hospital." 
Gerardi said, "You have an exhausting day and then you go home, rest for a little bit, you're back for another exhausting day, you don't have really time to process the trauma sometimes, the emotional trauma that you see particularly with all the death and dying that is happening, unfortunately, related to the pandemic."
There are not just shortages in hospitals, WKRN said. The issue is also present in home health care and long-term facilities. Gerardi said the added work made some of the older nurses retire.
While nursing school enrollment is steady in the state, there are some that choose not to stay with the career.
"Some of the newer nurses that have come into the profession have been just so overwhelmed by everything that's going on, they're leaving the bedside, and some are actually leaving the profession, which is difficult," Gerardi said. "And all of that added to this particular shortage, which makes it very different from what we've seen in the past."
The shortage has also affected how long nurses can spend with each patient, forcing them to cut down on time.
Gerardi told WKRN that for things to get back to normal, nurses in some areas should be paid more, nurses should have more control over care-related decisions, and steps should be taken to cut down the amount of Covid patients.
She said, "People who are closer to retirement might decide 'okay, I'll stay now, we're kind of over this horrible 18 months', but if we don't see a light at the end of the tunnel, I'm afraid we will lose more nurses."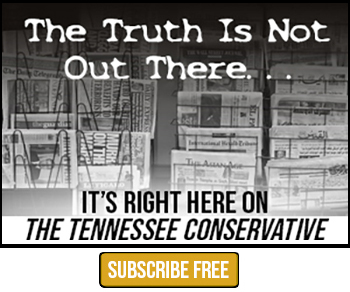 There are certain benefits available now for those who do go into nursing. The profession is offering hiring bonuses, opportunities for movement into specialized care, and more.
"We need you and it is one of the most rewarding things that you can do in your life, is to take care of somebody when they're most vulnerable," Gerardi said.
Metro Nashville Schools began suffering a nurse shortage in the district in September. By the end of the month, 37 schools were operating without a full-time nurse.
MNPS director Dr Adrienne Battle said they were working to hire additional nurses as soon as possible.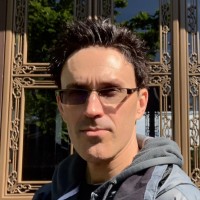 About the Author: Jason Vaughn, Media Coordinator for The Tennessee Conservative ~ Jason previously worked for a legacy publishing company based in Crossville, TN in a variety of roles through his career. Most recently, he served as Deputy Directory for their flagship publication. Prior, he was a freelance journalist writing articles that appeared in the Herald Citizen, the Crossville Chronicle and The Oracle among others. He graduated from Tennessee Technological University with a Bachelor's in English-Journalism, with minors in Broadcast Journalism and History. Contact Jason at news@TennesseeConservativeNews.com