TN Pastors Network Holds Protest Against Local Hospital For Refusing To Administer Requested Care
Photo Credit: Cookeville Regional Medical Center
The Tennessee Conservative Staff –
Pastor Dale Walker, president of the Tennessee Pastors Network, (TNPN, www.tnpastors.net) and other pastors will be standing with a Cookeville, TN family to whom the local Cookeville General Hospital reportedly refused to administer the requested drug regimen for COVID-19.

TNPN will be fighting for patient rights by holding a protest in front of the hospital today, September 14, from 3:00-6:00pm CT.
Walker stated, "It is inhumane that families and their ministers cannot even be with their loved ones in their last precious moments of life. It is further egregious that families apparently don't have patient rights and hospitals refuse to follow the directions and dictates of the family.
"Has this 'perfect storm' left dying, sick patients with no family members to oversee their medical care in the hands of hospitals who merely looks at the sick as a 'business,' as this dear family was told?
"If we lose our patient and familial rights to direct our medical care in health facilities, why would we even go to the hospital? Have hospitals become more profit-driven than health-driven?
"The State of Tennessee needs to call a special session of the state Legislature immediately! I commend Senator Janice Bowling for requesting other Senators to support this as soon as possible as precious lives and rights are on the line. The Legislature must address the Tennessee Standard of Care that should include regimens other than expensive profitable drugs that have shown to work against COVID-19 and restore the rights of the patients and families to direct their care. The number of families I am hearing from and what they are facing and experiencing in Tennessee is like a horror movie, with no end. When is enough, enough?"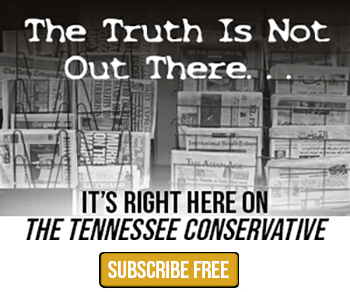 WHO: Tennessee Pastors Network
WHAT: Protest and Press Conference
WHEN: 3:00-6:00pm CT, Press Conference at 5:00pm CT
WHERE: East side of Cookeville General Hospital, 1 Medical Center Blvd, Cookeville, TN 38501
WHY: To protest the inhumane behavior shown to local families by Cookeville General Hospital
Tennessee Pastors Network is a state chapter of the American Pastors Network (APN, www.americanpastorsnetwork.net),the largest national network dedicated to equipping pastors to be a voice for truth in the public square.
TNPN and APN offer pastors numerous online resources that help clergy choose sermon topics and find information for other church ministries. With some free and some paid resources, topics include abortion, apologetics, creation, the culture crisis, economics, education, the environment, history, homosexuality, Islam and marriage, along with many others.
The Tennessee Pastors Network encourages pastors to bring together biblical and constitutional principles in their sermons and provides resources to pastors throughout the state. For more information on TNPN, visit its website at www.tnpastors.net, its Facebook page or call (931) 260-5301.