TN School Choice Support Surges as Government Test Scores Hit New Lows
Photo Credit: Public Domain
Published August 4, 2021
The Tennessee Conservative [By Jason Vaughn] –
On Monday, Governor Bill Lee and Education Commissioner Penny Schwinn released the state-level results for the Spring 2021 Tennessee Comprehensive Assessment Program (TCAP). This data showed the learning loss caused by school closures due to the response to the COVID-19 pandemic.

These scores are the first opportunity to see just how the pandemic affected student achievement across Tennessee.
Governor Lee acknowledged the impact of the disruption on student learning.
Gov. Bill Lee said the COVID-19 pandemic caused an "unprecedented negative impact on achievement" that "could have been much worse" without the extra effort of teachers and educators across the state.
"These results show that COVID-19 has disrupted learning in every school district in Tennessee," Lee said. "We're grateful for the dedication of our educators and districts who worked to mitigate this loss over the past year, and we're committed to implementing long-term strategies and investments to get our students back on track."
*** Click Here to Support Conservative Journalism in Tennessee. We can't cover Education in Tennessee without your support!***
95% of students across the state took part in TCAP testing this past spring. The results show the sharp decline in proficiency across all subjects at all grade levels.
Highlights from the data show the following:
A decrease in the number of students scoring Mastered and On Track
An increase in students scoring Below Basic
Greater negative impact for economically disadvantaged students, urban/suburban students, and students of color
Less learning loss for school districts that offered in-person instructional opportunities
Lower drop in proficiency rates than other states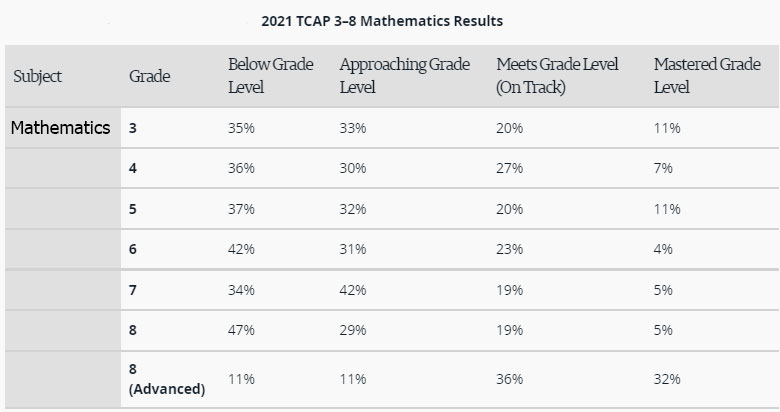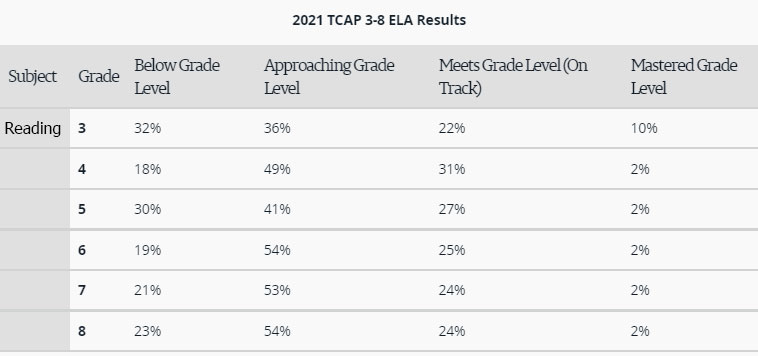 In January, Governor Lee participated in a special legislative session with the General Assembly to address education in Tennessee. Legislation was passed that focused on accountability, learning loss, literacy, and teacher pay. Summer "bridge camps" were established through the Tennessee Learning Loss Remediation and Student Acceleration Act to help fill students' learning gaps.
Education Commissioner Schwinn noted the need for a continued effort to help students overcome those deficits.
"Since last school year, districts, schools, and educators have worked tirelessly to adapt to this new reality, met and exceeded ambitious goals to ensure our students tested, and are ready to start the new school year strong. Now is the time for our state to come together to support our students. We must operate with urgency and conviction that, together, we will do what is necessary to provide all students with an excellent education," Schwinn said.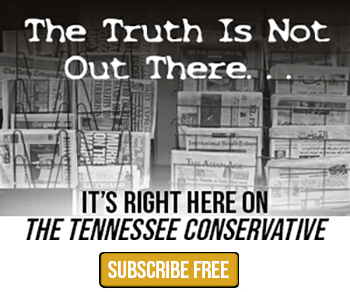 Shaka Mitchell, Director of State Strategy and Advocacy for the American Federation for Children -Tennessee, agrees and stressed the importance of parents' right to choose the most appropriate educational setting for their children.
"The release of the most recent TCAP data revealed that we have a lot of ground to make up, nearly across the board, in classrooms in Tennessee. The time is now for our leaders to move with urgency, and use innovative approaches to ensure students are performing on grade level. Leaders should listen to parents, and support their ability to find the most beneficial educational setting for their children. With schools starting across the state in the coming days and weeks, there is no time to waste."
House Speaker Cameron Sexton recently threatened to ask Lee to call a special session if schools attempt to close, require students to wear masks or attempt to separate students based upon vaccination status.
His push for greater choice in education for Tennessee students has many people calling for even bigger changes.
Tennessee director of Americans for Prosperity Tori Venable released a statement urging legislators to make school choice a priority for families in the state.
"We've been calling for more educational freedom for years and we are pleased to see House Speaker Sexton recognize that families should be empowered with the funding to pursue the best education for their children. Anyone who's talked to a parent in the past year can understand the challenges kids have faced and the need for more education options, beyond virtual school."
She continued, "Forcing kids into a one-size-fits-all system that mandates every student learn at the same pace didn't work before and it's certainly not going to work now. It's time to give every Tennessee student access to an education that works for them and meets their needs. We urge the legislature to prioritize education freedom for our students and ensure families can access a broad range of educational options."
A poll on the Tennessee Conservative's Facebook page shows that people are fed up with the current state of education in Tennessee.
Angie Irving says, "School Choice should have been an option a long time ago!!! Our children deserve the best education and the taxpayers are paying for that to happen!!! We demand SCHOOL CHOICE!!!"
Marilyn Karas agrees that educational freedom would push schools to improve.
"School choice makes every school have to do better. Competition is always good," Karas said.

About the Author: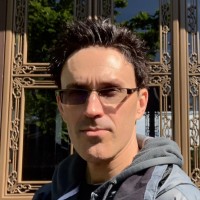 Jason Vaughn, Media Coordinator for The Tennessee Conservative
Jason previously worked for a legacy publishing company based in Crossville, TN in a variety of roles through his career. Most recently, he served as Deputy Directory for their flagship publication. Prior, he was a freelance journalist writing articles that appeared in the Herald Citizen, the Crossville Chronicle and The Oracle among others. He graduated from Tennessee Technological University with a Bachelor's in English-Journalism, with minors in Broadcast Journalism and History. Contact Jason at news@TennesseeConservativeNews.com