TN Senators Pass Bill to Allow Natural Hair Styles
Photo Credit: Public Domain
Published May 4, 2021
The Tennessee Conservative Staff –
The State Senate passed a bill on Monday with the goal of preventing discrimination against race-based hairstyles in Tennessee schools and workplaces.

The CROWN Act, which stands for Creating a Respectful and Open World with No racism, was originally introduced by State Representative Antonio Parkinson of Memphis last year. The COVID-19 pandemic caused the potential legislation to be put on hold.
For the 2021 legislative session, two other Shelby County legislators have stepped up to put the bill back on the table.
State Senator Raumesh Akbari and Representative Karen D. Camper are the sponsors of the renewed proposal. They believe the bill will help to create "a respectful and open world for natural hair."
Senate Bill 136 would prohibit employers and public schools from discriminating against African American who choose to wear natural hairstyles or protective styles such as braids, twists, or wigs.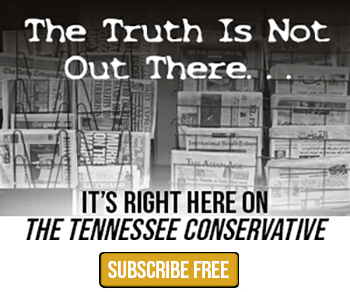 "Our goal is to normalize natural hair. Even today, there's a lack of familiarity with the protective and natural hair styles worn by many Black women and men and sometimes those misunderstandings lead to people being inappropriately overlooked, excluded or marginalized," Akbari stated. "With the CROWN Act, we want to ensure that no one experiences discrimination because of their natural hair."
Senator Akbari believes that knowledge and understanding of different cultures is necessary for people to see the need for the legislation.
"Protective styles, and I think that has to do with a little bit of cultural competency and understanding, but, there are different ways, different folks have to manage their hair. Protective styles is one way to allow a person's hair to grow without being disturbed. And that includes wigs, weaves and braids," Akbari said.
The bill passed 28-0 in the Senate. The House version of the bill has been deferred to the first calendar of 2022 for the House Commerce Committee.
The CROWN Act was first passed in California in 2019 and has since been passed in a number of states. It has been proposed in the federal legislature as well.