TN State House Candidate Accused Of Rape Resigns
Photo Credit: DeAngelo Jelks – deangelojelks.com / Background: Downtown Chattanooga, viewed from Lookout Mountain – Thomsonmg2000 – Public Domain
The Tennessee Conservative [By Jason Vaughn] –
State House candidate DeAngelo Jelks, who was accused of sexual assault, is resigning from the Hamilton County Democratic Party. Jelks currently serves as the vice-chairman.

Jelks was seeking election to fill an empty seat in the House of Representatives left when Rep. Mike Carter passed away over the summer.
However, Republican Candidate Greg Vital defeated Jelks in Tuesday's election to fill District 29's House of Representative's seat.
The rape allegation was filed on Sunday, September 12, two days before the special election.
According to Chattanooga Councilwoman Demetrus Coonrod, the victim contacted her to share the story.
"This year, powerful male politicians across the nation have fallen from grace as a consequence of their past indiscretions coming to light," Coonrod said. "Since the start of the Me-TooMovement, senators, congressmen and other elected officials have been publicly held to account by the voices of women and those who support them. Nevertheless, this pattern of patriarchal, dominant behavior is not just limited to high offices – it is happening in our own back yard. Allegations of rape and sexual misconduct have been leveled against an up-and-coming leader of the Hamilton County Democratic Party."
A spokesperson for the Chattanooga Police Department said there is a special victims unit investigator assigned to the case.
Coonrod said she did not know the alleged victim beforehand. She told the councilwoman that Jelks raped her during the last few weeks of his recent campaign.
"As a survivor of sexual assault, I choose to believe women who speak out against their perpetrators until there is proof otherwise," Coonrod told the Chattanoogan. "The decision to come forward about such a deeply painful and personal event is not only difficult, but it is terrifying. In times like these, my thoughts and empathy go out to the alleged victims as they begin the journey of healing and reclaiming the power that was so brutally taken from them."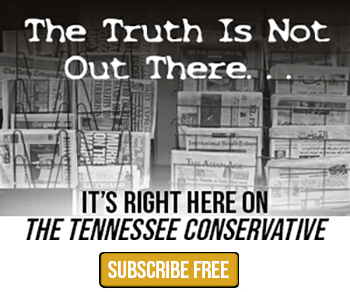 Jelks did not respond when the Chattanooga Times Free Press reached out for his comment on the situation.
"This is a serious allegation. And we're not going to play around with it, you know, and we shouldn't make women feel like that they can't come forward with information and we shouldn't be prejudging the intentions behind it," Coonrod told Times Free Press. "And we shouldn't just assume he's guilty either, but we have to take it seriously and we have to investigate it, regardless of someone's party or color or whatever. We have to do due diligence."
Coonrod convinced the victim to file a report and turn over evidence. The councilwoman also issued a media release.
***Click HERE to support Conservative Journalism in Tennessee. We can't cover stories like this without your support!***
Hamilton County Democratic Party Chairman Rodney Strong said Jelks resigned before they had enough time to take action of their own. Jelks texted the chairman his resignation the same day the report was filed.
"There is a protocol," Strong said. "If he had not chosen to resign, within our bylaws, there's a process where you can have any officer or executive committee member removed. It requires a 20-day notice and as a special setting of a business meeting for that purpose. And so that part of the process had not even had time to kick in yet."
There is not a date set yet to elect a new vice-chairman.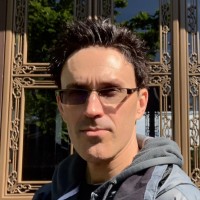 About the Author: Jason Vaughn, Media Coordinator for The Tennessee Conservative ~ Jason previously worked for a legacy publishing company based in Crossville, TN in a variety of roles through his career. Most recently, he served as Deputy Directory for their flagship publication. Prior, he was a freelance journalist writing articles that appeared in the Herald Citizen, the Crossville Chronicle and The Oracle among others. He graduated from Tennessee Technological University with a Bachelor's in English-Journalism, with minors in Broadcast Journalism and History. Contact Jason at news@TennesseeConservativeNews.com