Tropical Storm Nicholas Brings Showers & Thunderstorms To TN!
Weather Images created by WeatherWX.com
By Meteorologist Mark Baldwin –
Tuesday will bring warm and humid conditions to the state. That heat and humidity will lead to some showers and thunderstorms, mainly in the afternoon. Rain chances vary from about 40% in the west, to around 20% in the east.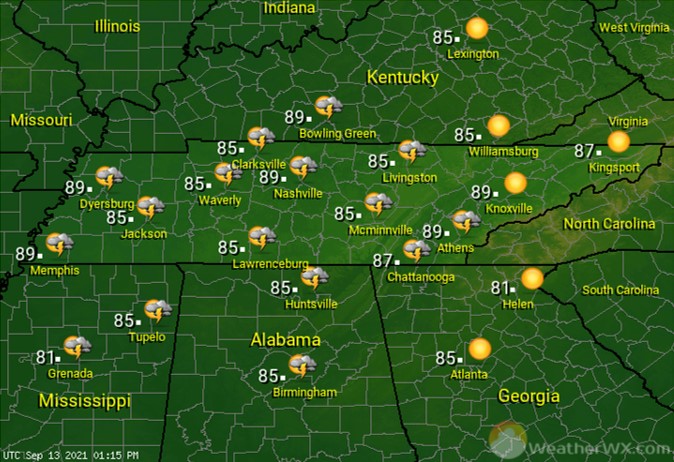 A warm and muggy night is in store for the state, with a few showers and thunderstorms around. Overnight lows will be in the 60s.
Moisture from the remnants of Tropical Storm Nicholas will combine with a weak front to bring scattered showers and thunderstorms to the state on Wednesday, especially in the afternoon. At this time, Wednesday looks like the wettest day of the week for the state, with all locations having at least 50% rain chances. Clouds and showers will hold afternoon highs around 80 degrees.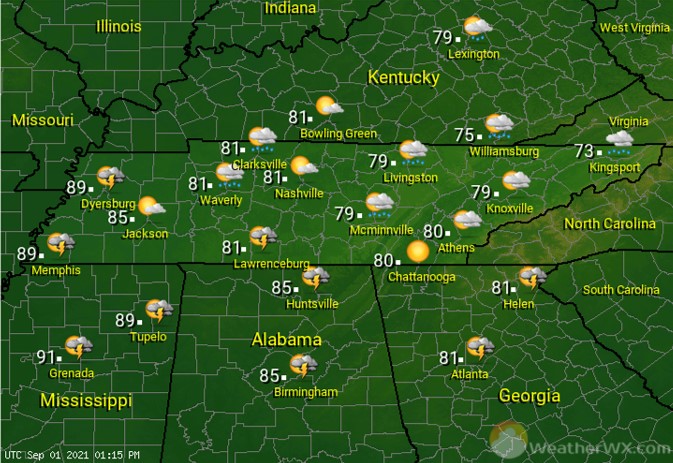 Visit Meteorologist Mark Baldwin on Twitter, Facebook and at meteorologistmark.com.