Tullahoma Alderwoman Sues State For Right To Run As Republican In Nonpartisan Elections
Photo: Jenna Amacher / Background: Downtown Tullahoma, TN
Photo Credit: Jenna Amacher / Facebook & tullahomatn.gov 
Published August 30, 2021
The Tennessee Conservative [By Jason Vaughn] – 
Jenna Amacher, Tullahoma City Alderwoman and Chairman of the Coffee County Young Republicans, has sued the state for the right to run as a Republican in traditionally non-partisan city elections. 

Amacher said, "I am asserting my Constitutional Rights of freedom of speech, freedom of association and equal protection."
Amacher sued the state of Tennessee in order to repeal Tennessee Code Annotated 2-13-208 which bans partisan municipal elections.
Amacher states that the Tennessee code, "makes it completely illegal for you to put an 'R' or a 'D' next to your name or for the parties to vet candidates and hold a primary in a city election."
There is one caveat to this rule laid out by the Tennessee Code. If a specific city charter allows for it, then the state passes the decision to allow partisan municipal elections down to the cities themselves.
However, Amacher says, "Most city charters are silent.  Our city charter in Tullahoma is silent as to whether it will allow such." 
***Click HERE to support Conservative Journalism in Tennessee. We can't cover topics like this without your support!***
Regarding the reasons Amacher has for the lawsuit, she states, "This is a flat-out Unconstitutional ban. We all know that political speech is offered the highest form of protection in what's called a strict scrutiny standard. So, what that means is, for there to be a law or the government to make a law against any type of protected political speech, it would have to be narrowly tailored to serve a compelling government interest and there can be no less restrictive means."
Amacher asserts that as a candidate in a city election, she should have these same rights and argues that the traditionally non-partisan positions are still very much partisan.
"I promise you, whether there is an 'R' or a 'D' beside those names, the people that sit on your board are affiliated with parties," Amacher said.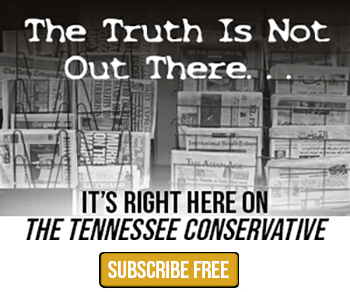 She goes on to express that the party affiliation does affect the Conservatism and the Liberalism that happens in the decision-making process and that party affiliation most often reflects the general values of elected officials.
She states that voters have a right to know what their candidates stand for.
"Think mask mandates, think curfews, think planning and codes, think prohibitions in the city, think taxation. It does matter – Conservatism vs Liberalism," Amacher said.
"I believe we should have the right as party members, we should have the right as individuals if we want to run and give people that information. We can be held accountable by the party ticket that we run on so it would give the voters more information about what the values are of the people who are on the ballot," Amacher said.
However, Amacher states that her goal is not to force the issue on local parties who do not want to run their elections this way.
"They don't have to do that, they don't have to have the primary. This just gives them the option and the choice," Amacher said.
Amacher states that her group will attempt to issue a preliminary injunction that would allow for the parties to have primary elections as early as 2022, if the case is still undecided.
There is a precedent for Amacher's case.
A Supreme Court case that was initiated in California was won on every level of summary judgement finding that a ban on partisan municipal elections is Unconstitutional. 

About the Author: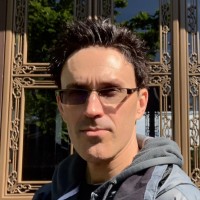 Jason Vaughn, Media Coordinator for The Tennessee Conservative  ~ Jason previously worked for a legacy publishing company based in Crossville, TN in a variety of roles through his career.  Most recently, he served as Deputy Directory for their flagship publication. Prior, he was a freelance journalist writing articles that appeared in the Herald Citizen, the Crossville Chronicle and The Oracle among others.  He graduated from Tennessee Technological University with a Bachelor's in English-Journalism, with minors in Broadcast Journalism and History.  Contact Jason at news@TennesseeConservativeNews.com