Two Bills That Could Affect Tennessee Sports Betting Put On Hold
In The Midst Of Tennessee's Online Sportsbook Losing Their Betting License, State Legislators Have Put On Hold Two Bills That Would Change Online Betting. 

Photo Credit: CC
Published March 25, 2021
The Tennessee Conservative Staff –
Both of the bills would change payment methods that can be used for online sportsbooks, but they have been tabled until more testimony is heard about the Action 24/7 suspension.
Tennessee's Action 24/7 sportsbook was opened by Advanced Financial, and many lawmakers felt House Bill 824 and Senate Bill 1029 were needed since the financial institution is also a loan agency.
Both of the bills would prevent any sports wagering business from providing loans in the same building where bets are made. Players also would not be able to use any winnings to pay off loans.
The bills came after legislators expressed concern about Advanced Financial being able to give high-interest loans to players.
A partner at the law firm Kramer Rayson LLP in Knoxville, Will Carver, said, "It feels a little bit awkward that somebody could so easily use borrowed money to put money into a sports wagering account."
Both bills would also require the Tennessee Education Lottery Corporation to notify the Department of Financial Institutions about any violations.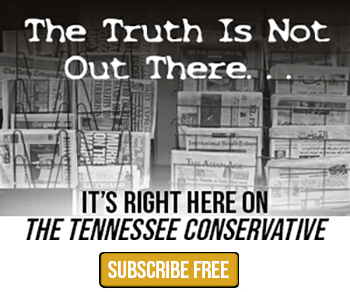 The vice president of U.S. Policy and Strategic Development for Epic Risk Management, Brianne Doura-Schawohl, argued that loan agencies and gambling should not come from the same building.
"Any insinuation that gambling is a way to pay back a loan, make money, or solve financial problems is predatory. It is never advisable to be gambling on borrowed money. This act of gambling with lent funds is not only a red flag by experts but remains one of the nine criteria listed for gambling addiction in the DSMV," Doura-Schawohl said.
However, CEO Tina Hodges of Advance Financial said, "It is policy and practice of Advance Financial to not offer loans to customers who visit retail stores for sports gaming deposit or withdrawal transactions. To date, we have no records of this policy being violated at any location in Tennessee."
During the Senate hearing in the State and Local Government Committee last Tuesday, discussion of the House and Senate bills was tabled. Senator Ken Yager asked to push back the vote until to allow testimony from opponents who were not at the hearing.
Richard Briggs, the bill sponsor, said he doesn't know if Action is responsible for their current suspension, but he is still supportive of getting both bills passed.
Briggs said, "I consider [the delay] a friendly suggestion. Our goal is not to do something to hurt sports betting in Tennessee. It's a legitimate activity that millions of Tennesseans are enjoying, and I don't want to hurt any Tennessee company … but this has gone bad."
Action 24/7 was suspended on March 18 for several violations, from credit card fraud to money laundering, and it is unclear when their license could be reinstated.
Danny DiRienzo, an investigator for TELC, said these violations began on March 8, but Action did not self-report the incidents until March 17.