University Of Tennessee System Extends Mask Mandate
Photo Credit: UT System
Published August 24, 2021
The Tennessee Conservative [By Jason Vaughn] –
University of Tennessee President, Randy Boyd, has announced that UT schools are adjusting campus health and safety guidelines to mandate that masks be worn in all indoor public spaces. 

The new mask mandate will be in effect for the next two weeks, at which point, UT system and campus leadership will re-evaluate the situation no later than September 7th. 
Exceptions to the masking requirement include private offices and residence hall rooms and while individuals are actively eating, drinking, or engaging in fitness activities.
The updated mask requirement is an expansion of the previously announced requirement issued on August 2nd, which covered all classrooms, laboratories, and required indoor academic events. 
***Click HERE to support Conservative Journalism in Tennessee. We can't cover topics like this without your support!***
UT System President Randy Boyd said, "We are committed to making the necessary adjustments to help ensure the health and safety of those who work, study and visit our campuses." 
In his statement, he reiterated his push for vaccinations.
"While we are trying to do our part to keep our campuses healthy, we continue to stress the importance of getting the COVID-19 vaccine," Boyd said. 
The sentiment was echoed by the Chancellor of UT Knoxville, Donde Plowman, who said, "With vaccines now widely available, we have better tools to fight this pandemic than we did last year. I encourage you to get vaccinated if you haven't already. This is the best defense against contracting and spreading COVID-19, and especially against severe cases of the disease. It is also the best way to ensure that we can keep our campus thriving and busting throughout the fall semester."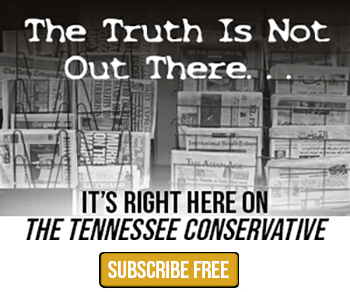 Tennessee resident Deborah Hopkinson said in reply, "I would LOVE to see your medical studies to support this statement, as well as mask wearing, based on the SCIENTIFIC METHOD ONLY. I'll wait. I certainly won't give UT any more money until these peer-reviewed case studies using the scientific method are readily available to the public." 
Knoxville resident Susan Doscher Blake pleaded with UT not to repeat the same approach as last year.
"Please UT don't go down the same path as last year. There was depression amongst students because of these restrictions. Not to mention a few suicides," Blake said.
UTK student, Alexis Shanklin, states, "Ridiculous. UT deposits all of our tuition checks and then changed their mask policy. Could've bet money on this one."
Mount Juliet resident Bryan Luecke states, "What is the point of this if the bars are all packed with students until 3AM?"
As with the previously issued August 2nd mandate, the updated version applies to the entire campus community, regardless of vaccination status.
Campus locations include UT Knoxville, UT Institute of Agriculture, UT Chattanooga, UT Martin, UT Southern and the UT Health Science Center. 

About the Author: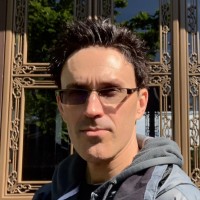 Jason Vaughn, Media Coordinator for The Tennessee Conservative  ~ Jason previously worked for a legacy publishing company based in Crossville, TN in a variety of roles through his career.  Most recently, he served as Deputy Directory for their flagship publication. Prior, he was a freelance journalist writing articles that appeared in the Herald Citizen, the Crossville Chronicle and The Oracle among others.  He graduated from Tennessee Technological University with a Bachelor's in English-Journalism, with minors in Broadcast Journalism and History.  Contact Jason at news@TennesseeConservativeNews.com