University Of Tennessee To Add Fifth School To System
Photo: University of Tennessee. Knoxville, Tennessee.
Photo Credit: jpellgen (@1179_jp) / CC
By Makenzie Jones [contributor to The Tennessee Conservative] –
The University of Tennessee Board of Trustees voted to acquire Martin Methodist College and establish UT Southern as a new UT campus in Pulaski. This will take effect July 1.

The Board also voted to appoint Mark LaBranche the chancellor of UT Southern. He served as the president of Martin Methodist since July 2017 after being president at Louisburg College in North Carolina.
This addition was part of Gov. Bill Lee's proposed budget to the Tennessee General Assembly, which will also go into effect on July 1. The budget includes $6.1 million for the acquisition. Joining Knoxville, Chattanooga, Memphis, and Martin, Southern will be the first new campus since UTC joined over 50 years ago. Located about 70 miles southwest of Nashville, it is also the only four-year institution between Sewanee and Freed-Hardeman.
*** Click Here to Support Conservative Journalism in Tennessee. We can't cover Education in Tennessee without your support!***
UT System President Randy Boyd told UT System News, "It represents opportunity, revival, long-term economic success and forward momentum in the southern Middle Tennessee region.
Martin Methodist sees this move as an "opportunity to expand the breadth and quality of our mission." It will give employees better access to benefits; students more access to graduate programs and tuition costs; and administration more access to operating resources, marketing and recruitment. While the college would no longer be formally affiliated with the United Methodist Church, it said UT Southern "will look for opportunities to honor our past."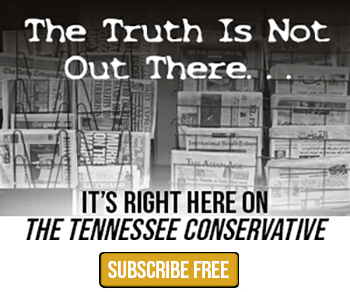 UT Board of Trustees Chair John Compton emphasized the importance of providing more choices for post-secondary education in Tennessee's Drive to 55 and the long-term impact on the Middle Tennessee Region.
The expansion of the UT System to include UT Southern falls right in line with President Boyd's mission to "spread the #EverywhereUT message all across the country."
Shared on his Instagram and Twitter this past weekend, Boyd shared that he finally hit races run in 49 states with a half-marathon in Fargo, North Dakota. He has also run 34 full marathons. As one of UT's 100 Distinguished Alumni, he says, "In many ways, I've been running all my life—running to be a better husband, a better father," Boyd says, "and just running to make the world a better place than I found it."
Boyd also awarded Valara Sample, the Executive Director for Residential Education and Campus Life at UT Chattanooga, the 2021 University of Tennessee President's Award. Sample developed the first faculty-in-residence program, where select faculty live in campus housing to better support students. She received a commemorative plaque and $3,000 cash.

About the Author: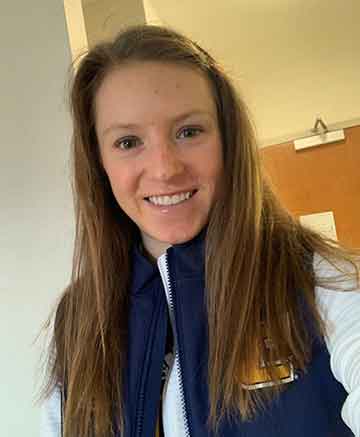 Makenzie Jones is a current MBA student at the University of Tennessee at Chattanooga and is a member of the cross country and track teams.
She earned undergraduate degrees in Communications and Sports & Outdoor Recreation. Outside of school, she enjoys scrapbooking, cooking, writing, water and snow skiing, and spending time with her family and pets in her hometown of Jefferson City, TN.