Unseasonably High Temperatures Across Tennessee – Tuesday & Wednesday Forecast
Weather Images created by WeatherWX.com
Published April 27, 2021
By Meteorologist Mark Baldwin –
Abundant sunshine and warm southerly breezes will send unseasonably high temperatures into the 80s for the whole state. A few clouds may drift across our skies, especially across West Tennessee, but that will have little impact on high temperatures.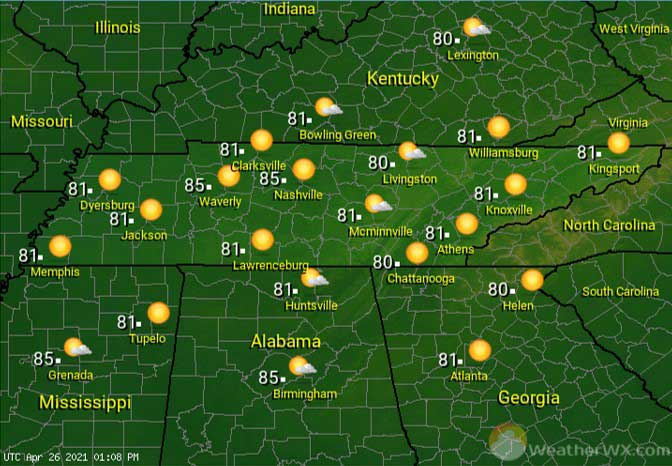 Clouds will increase for the state, with some showers and thundershowers possible for the western end of the state. Most everyone else stays dry. Overnight lows will be mild, with temps dropping to around 70 near the Mississippi River, to around 60 across East Tennessee.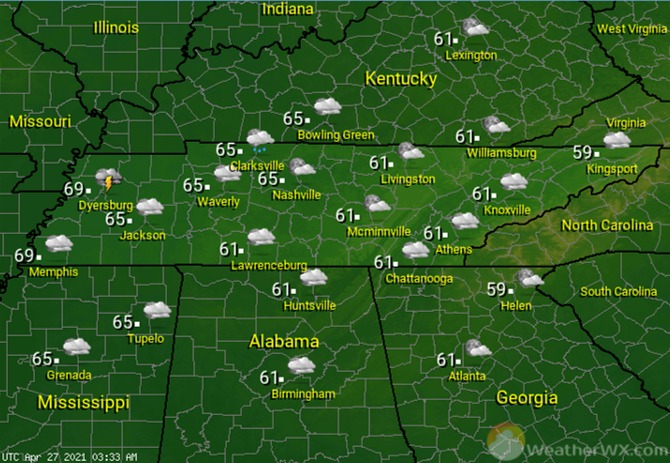 Showers and thunderstorms will move in from the west as the day progresses. Otherwise, expect clouds to increase in coverage elsewhere. Southerly winds will pick up a bit ahead of this next storm system, as well. Daytime highs will once again be unseasonably warm, with highs in the 80s from one end of the state to the other.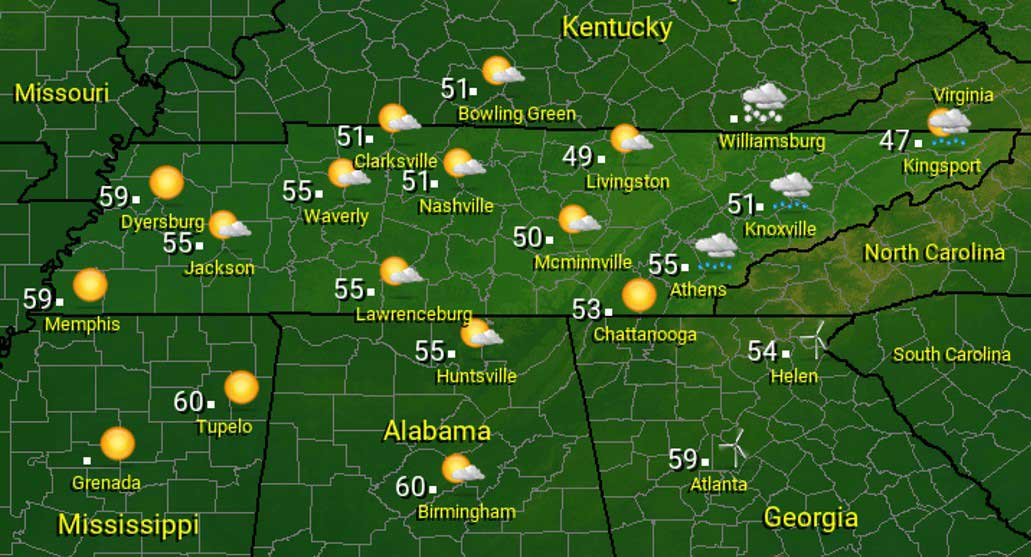 Visit Meteorologist Mark Baldwin on Twitter, Facebook and at meteorologistmark.com.