Unsettled Weather Produces More Showers & T-Storms For TN!
Weather Images created by WeatherWX.com
Published August 16, 2021
By Meteorologist Mark Baldwin –
Unsettled weather will produce more scattered showers and thunderstorms for much of the state for Monday. Any thunderstorm that develops could produce torrential rainfall that could lead to localized flash flooding. Clouds and rain will hold afternoon highs in the low to mid 80s.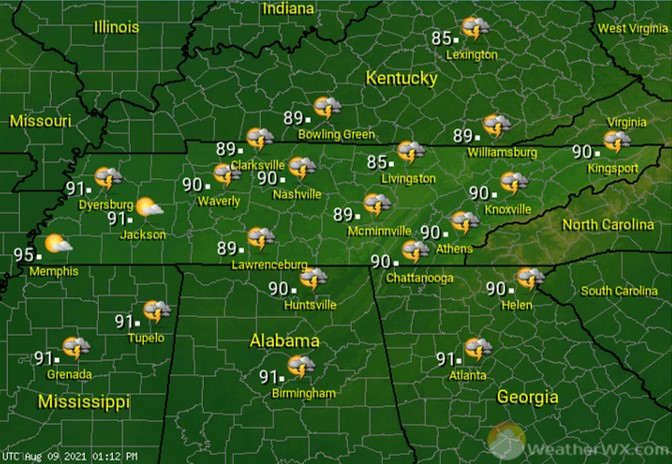 Scattered showers and thunderstorms continue into the night. Overnight lows will be near 70 degrees statewide.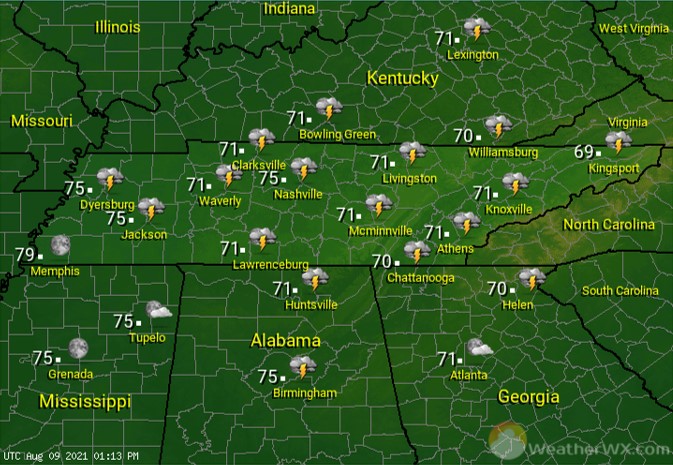 Rain and storms will be most likely and widespread across East Tennessee, as the remnants of Tropical Storm Fred trek across the Tennessee Valley. The rest of the state will see scattered, mainly afternoon and evening, showers and thunderstorms. Afternoon highs will be in the mid to upper 80s across West and Middle Tennessee, where rain chances are lower (30%-50%). Clouds and showers will keep highs near 80 degrees for the Cumberland Plateau and East Tennessee.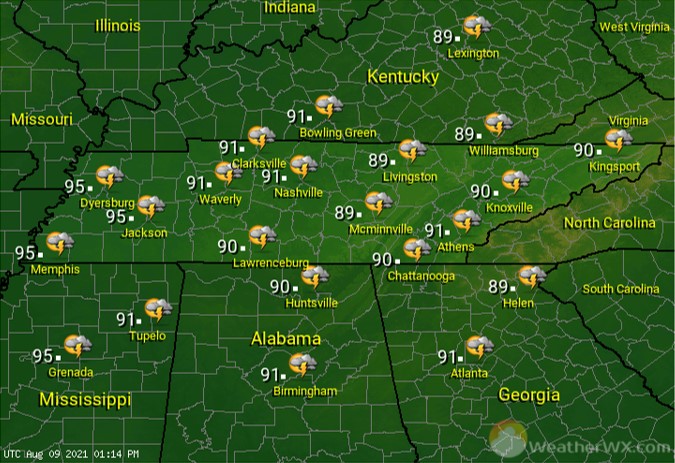 Visit Meteorologist Mark Baldwin on Twitter, Facebook and at meteorologistmark.com.