Warmer Temps Make It Feel More Like August In TN!
Weather Images created by WeatherWX.com
Published August 5, 2021
By Meteorologist Mark Baldwin –
After some patchy morning fog, it will be a mostly sunny Thursday across Tennessee. It will be a warmer day than what we've seen recently, with afternoon highs climbing into the mid to upper 80s for everyone except the Cumberland Plateau and upper East Tennessee, where highs will only reach the lower 80s.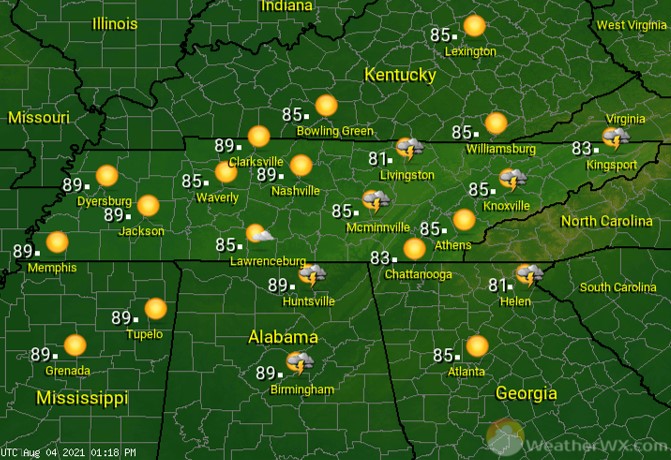 Clouds will slide across our night skies, but it will be a rain-free night. Overnight lows will fall into the 60s. 
Skies on Friday will be filled with a few more clouds. Those clouds could lead to a few afternoon and evening showers and thunderstorms on the Cumberland Plateau and across East Tennessee. Higher humidity will make it feel more like August.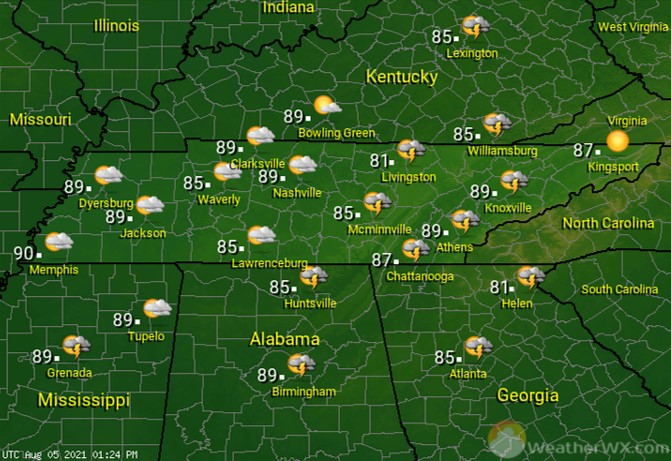 Visit Meteorologist Mark Baldwin on Twitter, Facebook and at meteorologistmark.com.