Warmer Temps & Sunny Skies For Our TN Weekend!
Weather Images created by WeatherWX.com
By Meteorologist Mark Baldwin –
Tennessee's Friday skies will be filled with lots of sunshine! That sunshine will warm afternoon temps into the 50s.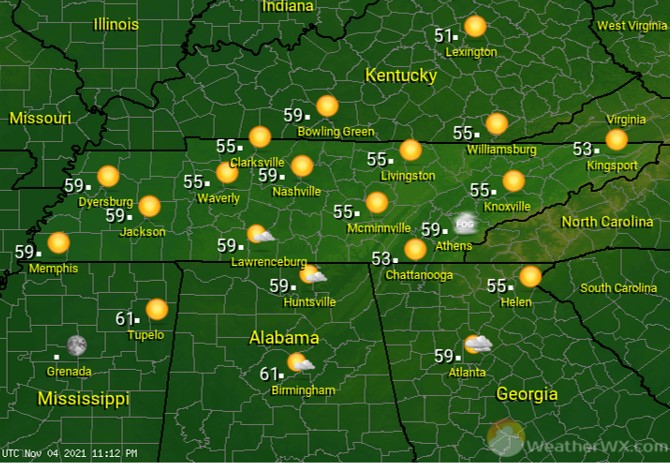 Clear skies will allow frosty overnight temps to drop into the low to mid 30s.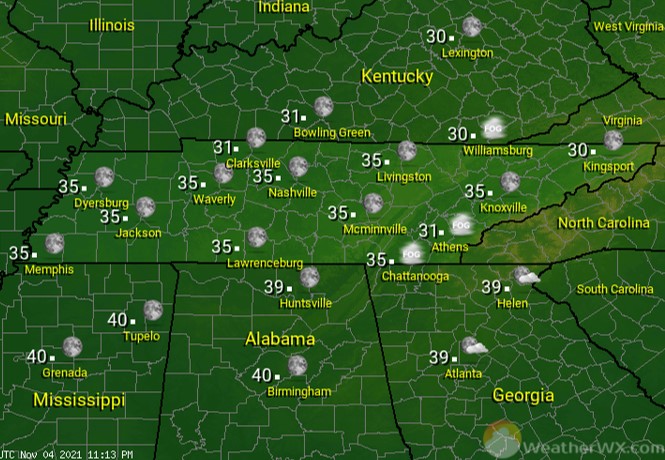 The weekend is looking mostly sunny and quite nice. Afternoon highs on Saturday will be near 60 degrees, while Sunday's highs will be just a few degrees warmer. Be sure and make plans to get outside!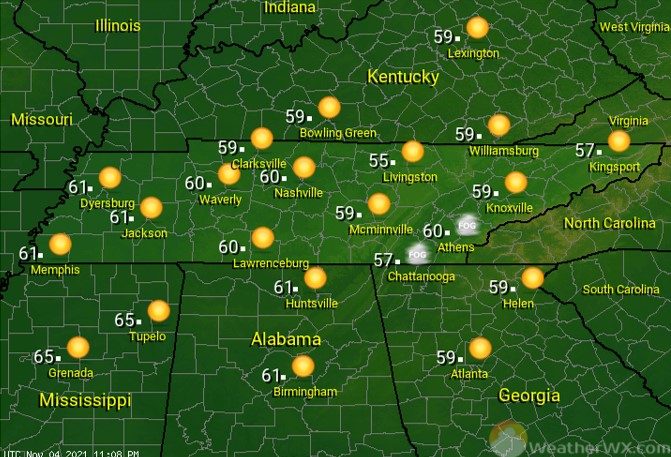 Visit Meteorologist Mark Baldwin on Twitter, Facebook and at meteorologistmark.com.