Weekend Showers & Thunderstorms In Store For TN
Weather Images created by WeatherWX.com
Published July 9, 2021
By Meteorologist Mark Baldwin –
It's another warm and humid day in Tennessee, with a chance for an afternoon or evening shower or storm. Just be aware of that storm chance if you have outdoor plans. Morning storms are pushing south and that may stabilize our atmosphere enough to keep many of us dry for the afternoon hours.  Afternoon highs should climb into the mid to upper 80s, though high humidity will make it feel much warmer.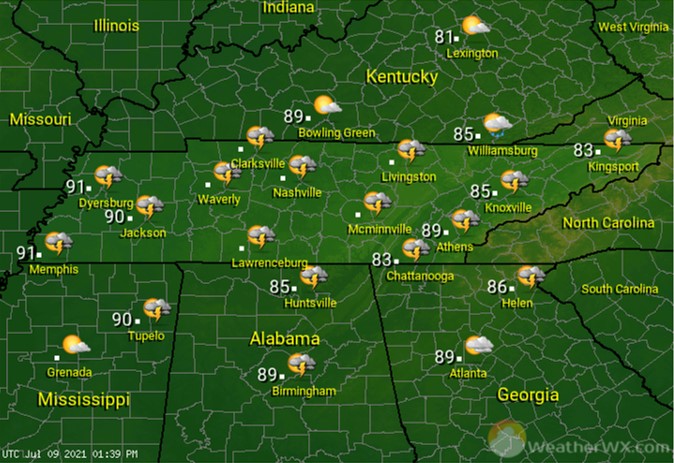 Complexes of thunderstorms in the Midwest on Friday may try to push into the Volunteer state overnight. Those storms would be capable of gusty winds, cloud-to-ground lightning, and heavy rainfall. Otherwise, look for partly to mostly cloudy skies and muggy overnight low temps near 70 degrees.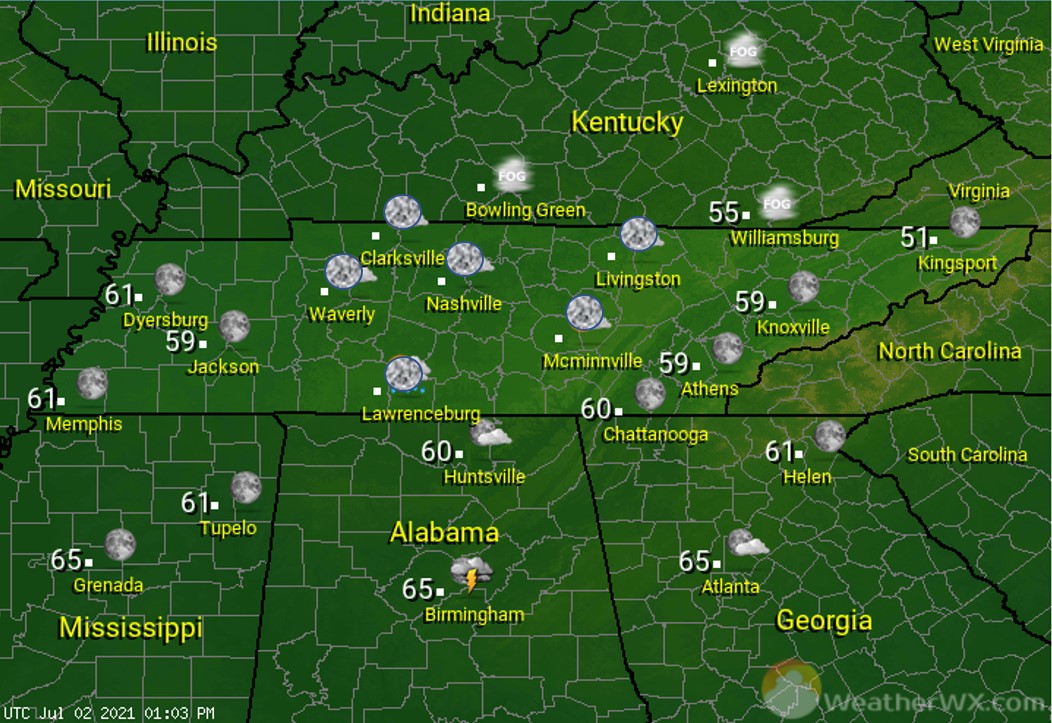 Yet another day of scattered showers and thunderstorms is in store for the state for the start of the weekend. Not everyone will see rain, but those who do could see storms that have gusty winds, dangerous lightning, and heavy rainfall. Be mindful of this if you're out and about. Afternoon high temps will be in the mid to upper 80s for much of the state.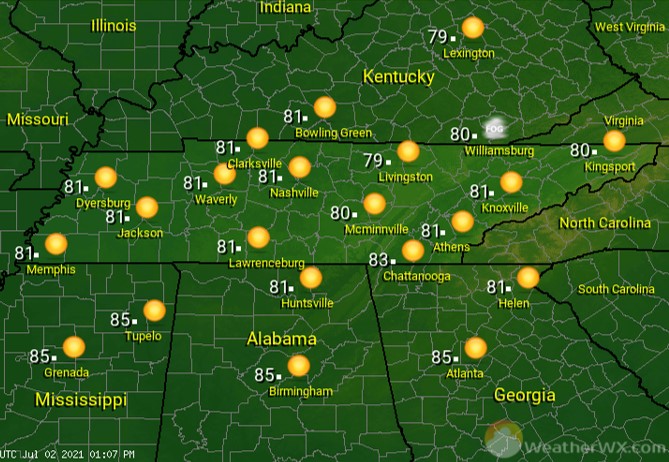 Sunday is looking wet for most, with scattered showers and thunderstorms likely. Any storm that develops could once again contain gusty winds, cloud-to-ground lightning, and heavy rainfall. Afternoon high temps should climb into the low to mid 80s. 
Visit Meteorologist Mark Baldwin on Twitter, Facebook and at meteorologistmark.com.