Widespread Showers & Thunderstorms Across Tennessee
Weather Images created by WeatherWX.com
Published June 2, 2021
By Meteorologist Mark Baldwin –
Widespread showers and storms will light up the radars across Tennessee today. A few of those storms could be strong to severe across mainly West and Middle Tennessee. Damaging winds are the main threat with any of those storms, though a brief tornado spin-up is not out of the question. Rain and storms will keep afternoon highs in the 70s statewide.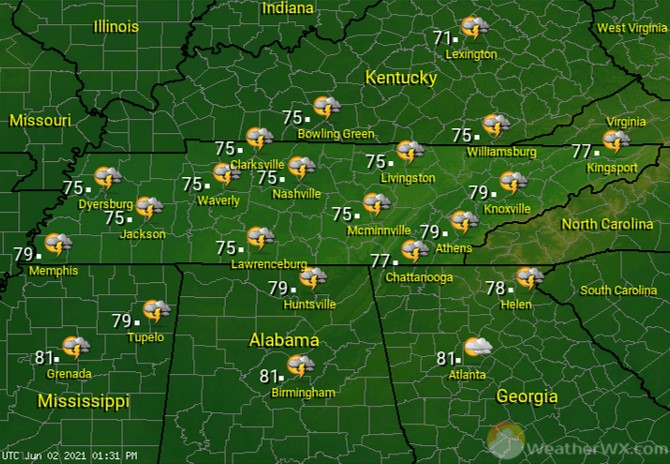 Rain chances drop off overnight, but there will still be plenty of showers and thunderstorms scattered about the area. Overnight lows will be on the mild side.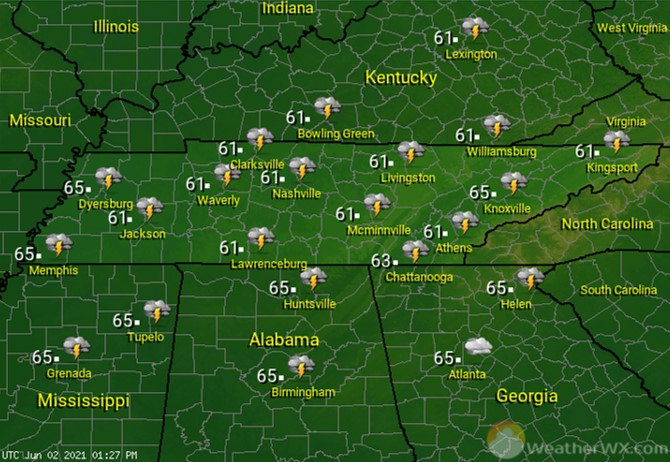 More showers and thunderstorms are likely for Thursday, though that activity shouldn't be nearly as widespread as today's. A few of the storms across Middle and East Tennessee could be on the stronger side, with a damaging wind gust being the main threat.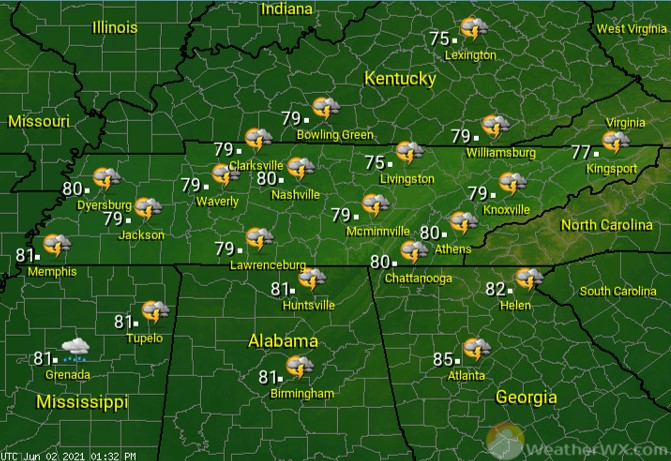 Visit Meteorologist Mark Baldwin on Twitter, Facebook and at meteorologistmark.com.