Williamson County Schools Extend Mask Mandate Through Jan 2022
Photo Credit: CC
The Tennessee Conservative [By Jason Vaughn] –
On Monday, September 20, the Williamson County School Board voted to extend their current mask mandate. The mandate is for all grade levels and schools in the district. 

Superintendent Jason Golden said before the meeting began that he was planning to extend mask requirements because of recent rises in Covid cases. The board eventually voted 8-to-4 in favor of extending the mandate.
Despite the board's decision, it still remains a controversial issue for students and families, according to WKRN.
One Williamson County mother said, "get back to education, get away from health mandates."
According to the school district, they reported positive Covid cases in 224 students and 76 staff members.
During the meeting, one person spoke to the board directly about his opposition to masks and how he lost his niece.
"Yesterday I lost my beautiful niece when she took her own life due to depression," he said. "You will no longer ignore the negative consequences of masking our children for your political gain."
The board's decision has extended the mask mandate until January 2022.
In August, Governor Bill Lee signed an executive order that would give parents an option to opt their children out of wearing a mask. This option will expire on October 5, and the school board has said they will revisit it then.
Lee addressed Tennessee school districts in a speech when he first passed the order.
He said while "local decision-making is important, individual decision-making by a parent on issues regarding the health and well-being of their child is the most important."
"No one cares about the health and well-being of a child more than a parent," Lee added. "I am signing an executive order today that allows parents to opt their children out of a school mask mandate if either a school board or health board enacts one over a district."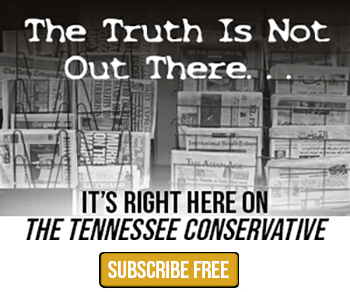 At the time, the Governor said rising Covid cases were an adult problem and that "requiring parents to make their children wear masks to solve an adult problem is in my view the wrong approach."
He has also asked for schools to remain open and not resort to virtual learning. Lee said it should not be an option given poor academic performance from 2020.
Lee has also addressed the fear that Tennesseans have expressed about government control and frequent changes in information. 
***Click HERE to support Conservative Journalism in Tennessee. We can't cover stories like this without your support!***
"It's frustrating that we're headed into another school year with these challenges – it's disheartening that the COVID challenge continues – but I'm proud of Tennesseans who, in spite of suffering, have persevered, and because of their character, there's great hope," Lee said during his speech in August.
Lee's administration has said they view the vaccine as a tool against Covid, but will not require or mandate it.
"I encourage you to consider it for yourself," he said. "It's widely available, it's effective and it's free. More and more Tennesseans are choosing to be vaccinated, almost 100,000 per week and this is good news for the health of our state."
Lee's opt-out order will be revisited by the Williamson County School Board next month.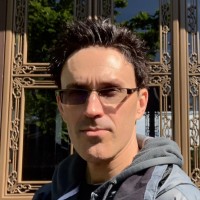 About the Author: Jason Vaughn, Media Coordinator for The Tennessee Conservative  ~ Jason previously worked for a legacy publishing company based in Crossville, TN in a variety of roles through his career.  Most recently, he served as Deputy Directory for their flagship publication. Prior, he was a freelance journalist writing articles that appeared in the Herald Citizen, the Crossville Chronicle and The Oracle among others.  He graduated from Tennessee Technological University with a Bachelor's in English-Journalism, with minors in Broadcast Journalism and History.  Contact Jason at news@TennesseeConservativeNews.com