Unemployment Rises As AOC Fights To Re-Up Federal Benefits

Newly Released Federal Data Show An Increase In New Unemployment Filings As A Leading Congressional Democrat Has Renewed A Push To Reinstate Federal Unemployment Payments.

Inflation Remains High As Congress Considers New Spending

The Bureau Of Labor Statistics Released The Consumer Price Index (CPI), A Key Marker Of Inflation, Which Shows The Aggregate Price Increase In A Wide Range Of Goods And Services. The Price Index Increased 0.3% In August, Lower Than Previous Months But Still Elevated Compared To Recent Years.
Opinion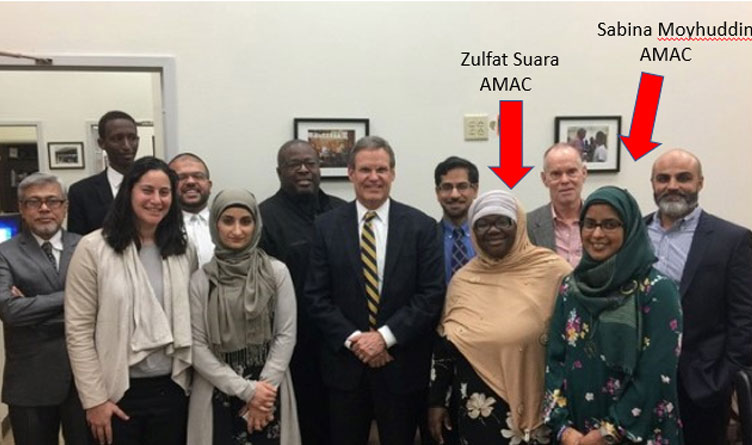 Thanks To Gov Bill Lee And Wealthy "Charitable" Organizations, Nashville Tennessee Is Preparing To Accept Hundreds Of Muslims From War Torn Afghanistan. It Should Not Come As A Surprise Though, Back In December Of 2019, Bill Lee Changed Course And Accepted Refugees, Despite Knowing Tennesseans Were Not In Favor Of It. It Also Should Not Be A Surprise As 10 Days After Being Sworn In, Bill Lee Met With A Group Of Muslims From The American Muslim Advisory Council (AMAC), Whose Ties To Radical Muslim Brotherhood Front Groups Are Well Known.
Videos
1) Growing Numbers of Concerned TN Senators & GOP Leaders Call For Special Session as McNally Stonewalls
2) Lee Authorized Afghan Refugee Resettlement Across Tennessee
3) More Than Half Of U.S. States Vow To Fight Biden's Vaccine Mandate Including Tennessee
4) Federal Appeals Court Blocks TN Ban On Abortions For Down Syndrome
5) AG Slatery Joins Efforts Opposing Federal Control Of State Elections
6) TN Banks Lack Trust In IRS With Customer's Personal Financial Data
7) UTC Student Suspended For Not Complying With Mask Mandate