Activists Accuse Department Of Homeland Security Of Tracking Protest Attendees
Photo Credit: Justin Jones / Twitter
Published August 11, 2021
The Tennessee Conservative [By Jason Vaughn] –
Recently released information alleges that the Tennessee Department of Safety and Homeland Security has been maintaining records containing personal information on more than 50 individuals who attended Nashville's "People's Plaza" protests, including activists who were never arrested. 

The file was exposed by Justin Jones, a local civil rights activist who was searching for information that might show a difference in the government's treatment of attendees of that protest and attendees of the Stop the Steal rallies.
After several months of pushing to see the files, he was finally given three folders that contained text messages, documents, and emails relating to the Tennessee Highway Patrol and the protests. One particular piece stood out to Jones, who went to Nashville's NewsChannel5 with what he'd found.
One of the folders held a document entitled "People's Plaza TN Significant Personnel."
"I start seeing these pictures and I was like, this is kind of weird. So I start going through it and reading it," Jones stated.
As he read through the document, Jones discovered that it was a compilation of names, addresses, social security numbers, and photos of more than 50 individuals who had been seen at the protests. It also contained photographs that had been pulled from social media accounts, along with summaries of the criminal records held by any of the people on the list.
***Click HERE to support Conservative Journalism in Tennessee. We can't cover topics like this without your support!***
What was concerning to Jones, and some of those named on the list, was that several of those who were investigated were not among those arrested or detained during the event.
Anjannette Edwards was one of the attendees on the list. She was never arrested, but the records compiled on her contained a great deal more personal information than others who were named, some of which she felt was too deep of a delving into her personal life. The file contained photos from her social media accounts, and notes on her even detailed that "she is the daughter of a Metro firefighter."
"Makes me wonder what exactly they consider an infringement of my rights," Edwards said.
According to Jones, the file also includes the Tennessee Highway Patrol's commentary on who would replace him as a protest organizer if he was to be removed from the plaza. Other files included information related to attendee's dating and relationships.
Six profiles were noted on individuals who were not arrested at any point during the months-long protest in 2020. 
One of those listed is Vicki Hambrick, whose son Daniel was shot by a Metro Nashville police officer in 2018. It was noted that she approached Senator Joey Hensley's car outside the Capitol in an attempt to talk to him about pending anti-protest legislation.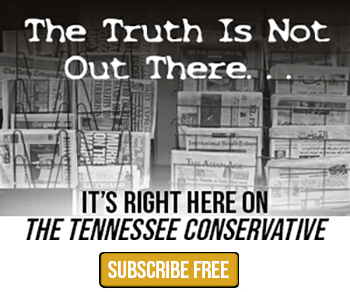 Ray Di Pietro, who was in attendance gathering pictures as a freelance photojournalist, was also named. He was listed as a "person of interest" on the document's front page.
"I didn't know I was being watched so to speak. I was just documenting and I was aware that there were cameras. It's surprising to find myself a person of interest," said Di Pietro.
While the Department of Safety and Homeland Security have not confirmed if files like this are commonly kept, they did release the following statement:
"The requested public records related to a protest that lasted more than 60 days. When THP and other members of law enforcement repeatedly encounter the same individuals in situations that resulted in unlawful activity, it is common to have notes that assist engagement with those individuals. Notes are limited to publicly available information such as name and date of birth and are used for events that take place over an extended period of time. The Tennessee Highway Patrol's role at the Capitol is to maintain public safety and protect public property. THP's work during that time was in furtherance of those goals."
Not all cities allow files such as this to be collected. According to Thomas Castelli, legal director for ACLU Tennessee, Memphis has restrictions on how police can use social media and body cameras.
"We had an order from the court saying you can't even keep these files because there's potential for abuse," said Castelli.
Jones believes this stipulation needs to be a statewide decree.
"I think everyone who has seen this is unsettled by it, because like I mentioned this is not about our protest. This is about every right to protest in Tennessee," Jones said.

About the Author: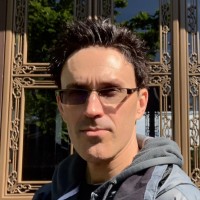 Jason Vaughn, Media Coordinator for The Tennessee Conservative
Jason previously worked for a legacy publishing company based in Crossville, TN in a variety of roles through his career.  Most recently, he served as Deputy Directory for their flagship publication. Prior, he was a freelance journalist writing articles that appeared in the Herald Citizen, the Crossville Chronicle and The Oracle among others.  He graduated from Tennessee Technological University with a Bachelor's in English-Journalism, with minors in Broadcast Journalism and History.  Contact Jason at news@TennesseeConservativeNews.com