Broadway Returns To Chattanooga's Tivoli Theatre
Photo: The Tivoli, Chattanooga, Tennessee
Photo Credit: Don Sniegowksi / CC
Published June 15, 2021
The Tennessee Conservative Staff –
Chattanooga, TN – Chattanooga's Tivoli Theatre announced that Broadway will be returning to Chattanooga in their upcoming lineup. It will be their 5th season of Broadway.

"The last live show for the Tivoli foundation happened more than a year ago, in March of 2020," Sabrina Maggiore said on Twitter. "The return of Broadway also brings a revival of the local theatre economy, with behind-the-scenes workers, ushers, and stage hands once again seeing employment opportunities."
Nick Wilkinson, the executive Director of the Tivoli Foundation, said the upcoming shows will mark a "return to normal" for Chattanooga. The theater looks forward to the announcement every year, but they have had their doors shut for over a year now.
Wilkinson said, "The best two words in our business are sold out. When your job in your business is to pack everybody in as tight as possible – that wasn't feasible over the last year. But now that is becoming a reality again."
*** Click Here to Support Conservative Journalism in Tennessee. We can't cover local stories like this without your support!***
The reopening of the Tivoli also means bringing jobs back to Chattanooga.
"It's going to mean we're going to be able to re-employ a lot of folks. Hundreds of people every year are employed by the Tivoli Foundation to help produce these shows," Wilkinson said.
Concerts will also be returning to the venue in August, which Wilkinson believes will also help the local economy.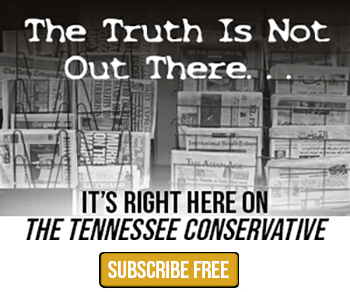 "Being able to relaunch live shows, there's a whole economy that will reinvigorate and will really help a lot of folks get back to some sort of normal income that they didn't have, or they haven't had for the last 12 months. They'll start to experience again, which that's good for everyone," he said.
A Harry Connick Jr. Concert was the last show scheduled at the Tivoli, for March 13, 2020, but it ended up getting canceled because of the Covid-19 pandemic. The theatre has to use alternative means of funding, including a grant from the Shuttered Venue Operators program.
Wilkinson said he is hopeful about people getting out to come to the shows for the upcoming season.
"I think everybody is tired of being cooped up," he said. "And, and at the end of the day, what makes our places so special is its people getting together, sharing this incredible artistic experience."
The Broadway season starts on October 25 with Waitress. Summer: The Donna Summer Musical will run from November 30 to December 2. The first show of 2022 will be Jersey Boys, from January 18-20. Rent will run from February 22-24 and Hairspray will run from May 31 to June 2.
The final show of the season will be Anastasia, from July 12-14.
There is currently a film series, the Bobby Stone Film Series being showcased at the Tivoli. They are playing movies such as The Princess and the Frog and Queen of Katwe.
"We're very confident that shows can come back, that we can do it in a safe and healthy way for our community. you know, vaccinations are really taking hold," Wilkinson said.