Chattanooga Chamber Continues Push For Business Members To Prioritize Vaccines
Photo: Downtown Chattanooga, viewed from Lookout Mountain; Photo Credit: Thomsonmg2000 / CC
Several months ago and prior to the Federal Mandate, the Chattanooga Area Chamber of Commerce launched their program "Healthy Chattanooga Coalition" to "more strongly incentivize vaccine use among workers and increase vaccination rates" across Chattanooga's employers.
Their stated goal is to see a minimum 60% vaccination rate in Chattanooga and Hamilton County by December 1, 2021, according to their website.
News Channel 9 reports that the Chamber is trying to be a "leader in vaccinations."
Vice President of the Chattanooga Chamber, Justin Groenert said, "It's a tough fight. Obviously, vaccinations have become far more political than I think they should be at this point."
According to the Chamber, members of the Healthy Chattanooga Coalition are encouraged to participate in the Vaccination Tiers at a level that "meets the individual needs of the organization."
***Click HERE to support Conservative Journalism in Tennessee. We can't cover stories like this without your support!***
Tier 1 participants must agree that they will encourage all their employees to get vaccinated and provide support to their employees throughout the process.
Tier 2 participants must agree that they will incentivize employees to get vaccinated in some way and provide support to their employees throughout the process.
Tier 3 participants must agree that they will require all employees to be vaccinated.
The Chamber also encourages employers to "take other actions as appropriate, such as temporarily closing offices for deep cleaning, or offering additional incentives to employees."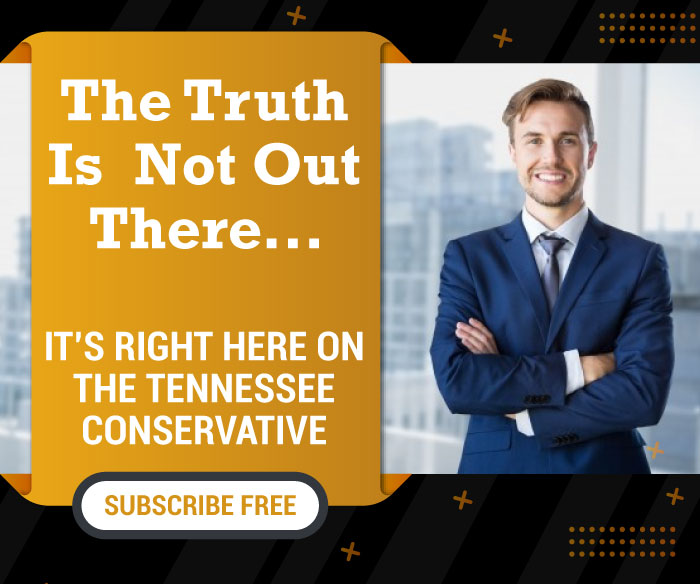 The Chamber lists their member businesses that are participating in each tier and the participants are fairly expansive.
Tier 1 participants that "encourage" their employees to get vaccinated include:
Applied Thermal Coatings
Baker Donelson
Chambliss, Bahner & Stophel, P.C.
Chamber Welding & Fabrication Corp
Chattanooga State Community College
Cleaning Solutions, LLC
The Company Lab
Consumer Credit Counseling Service of Chattanooga
Creative Discovery Museum
Design Print Promote
New York Life
One to One Health
Rise Partners
River City Company
RockPoint Bank, N.A.
Sandler Training
The Sasha Group
Tennessee Men's Health Network
University of Tennessee at Chattanooga
Unum
Tier 2 participants that "incentivize" their employees to get vaccinated include:
Astec
BASF Corporation
(be)caffeinated
BlueCross BlueShield of Tennessee
CBL Properties, Inc
Cempa Community Care
Chattanooga Area Chamber of Commerce
Chattanooga Gas
Elder's Ace Hardware
First Horizon Bank
FreightWaves
Galen Medical Group
HomeServe USA
Idealease of Chattanooga
Kenco Logistics
Lee-Smith, Inc
Lodge Cast Iron
LYNC Logistics
MurMaid Mattress
NAI Charter
Parkridge Health System
Plaza Uniform
Tennessee Aquarium
Thompson Engineering, Inc.
U.S. Xpress Enterprises, Inc.
Vision Hospitality Group, Inc
Volkswagen Group of America Chattanooga Operations
Wingard Quality Supply
WTCI
Tier 3 participants that require their employees to get vaccinated include:
A-1 Barricades
Bridge Financial Planning, LLC
Chicken-w-Bones
CHI Memorial
Claridy Communications
The Enterprise Center
Husch Blackwell LLP
Izell Marketing Group
Latitude Advisors, LLC
McCallie School
Partnership for Families, Children and Adults
Reflection Riding Arboretum & Nature Center
Thinking Media
Zi Olive on the North Shore
One of the Tier 2 members of the "Health Chattanooga Coalition" – BlueCross BlueShield of Tennessee – apparently ramped up their commitment to vaccinations beyond the agreement with the Chamber by requiring proof of vaccination by all employees (remote employees included).
According to our source, this action has put at least 800 Tennesseans out of work.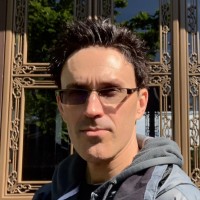 About the Author: Jason Vaughn, Media Coordinator for The Tennessee Conservative  ~ Jason previously worked for a legacy publishing company based in Crossville, TN in a variety of roles through his career.  Most recently, he served as Deputy Directory for their flagship publication. Prior, he was a freelance journalist writing articles that appeared in the Herald Citizen, the Crossville Chronicle and The Oracle among others.  He graduated from Tennessee Technological University with a Bachelor's in English-Journalism, with minors in Broadcast Journalism and History.  Contact Jason at news@TennesseeConservativeNews.com