Chattanooga Curbside Recycling Suspended Due To Driver Shortage
Photo Credit: CC
Published July 30, 2021
By Ellis Smith –
Chattanooga, TN – The City of Chattanooga is suspending curbside recycling due to a worsening shortage of truck operators. The suspension will begin at the close of business on Friday.  

The city's opt-in curbside recycling containers will no longer be collected until the city is able to fill a sufficient number of its 32 open CDL driver positions. The decision to suspend curbside recycling was made in order to ensure that there are enough drivers available to pick up garbage, which is required by law.
However, in spite of supervisors filling in on a regular basis, garbage and brush pick-up could also be impacted if the driver shortage continues to grow worse. Retirements, resignations, and sickness due to COVID-19 could play a role in continued service disruptions.  
*** Click Here to Support Conservative Journalism in Tennessee. We can't bring you information about local happenings without your support!***
Tennessee residents interested in becoming a driver for the city may apply at agency.governmentjobs.com/chattanooga and browse open positions.  
Chief of Staff Brent Goldberg said on Thursday that the city expects to increase pay for drivers and other essential workers in the upcoming budget, for both existing and new employees, in order to combat the ongoing worker shortage and resulting service impacts.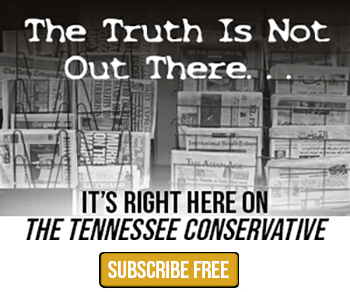 "The impact to recycling due to our driver shortage illustrates one of Chattanooga's most acute problems: pay for city employees is far below the market rate, a problem our budget will address when we present it to City Council in August. " Goldberg said. "It is vital for the future of our city that we provide essential pay to our essential workers, or we risk additional impacts to our essential city services."
In a public meeting this week, Goldberg alerted the City Council to potential service impacts from the disparity in pay between city workers and the private sector, which has crippled the city's ability to attract and retain skilled workers. 'Pay' has been the most common factor cited in resignations or when applicants turn down a city position.
Goldberg has also warned about effects on the city's fire and police response, such as increased response times to 911 calls, brownouts of fire stations, and limited or no response to requests for service deemed non-life threatening.
Residents are encouraged to make use of one of Chattanooga's five recycling drop-off locations, which are open seven days a week, excepting holidays. A list of frequently asked questions is attached to this news release, but residents may always call 311 at (423) 643-6311 with any additional questions. 

About the Author: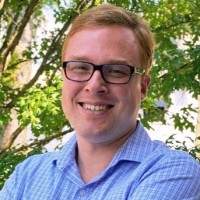 Ellis Smith is the Director of Special Projects for the City of Chattanooga.
Follow Ellis on Twitter @ellisthered