Children's EUA Approved Despite Lack Of Long Term Studies
Photo Credit: Fort George G. Meade Public Affairs Office / CC
The Tennessee Conservative [By Paula Gomes] –
The FDA's Center for Biologics Evaluation and Research held it's 170th meeting of the Vaccines and Related Biological Products Advisory Committee virtually on October 26th, 2021 to discuss granting an Emergency Use Authorization (EUA) for Pfizer-BioNTech mRNA COVID-19 vaccine for children 5-11 years old. 
Despite acknowledgement that an EUA for children is premature, may do more harm than good, and that the FDA defines mRNA products as gene therapy, requiring 5-15 year follow-up, the EUA was approved.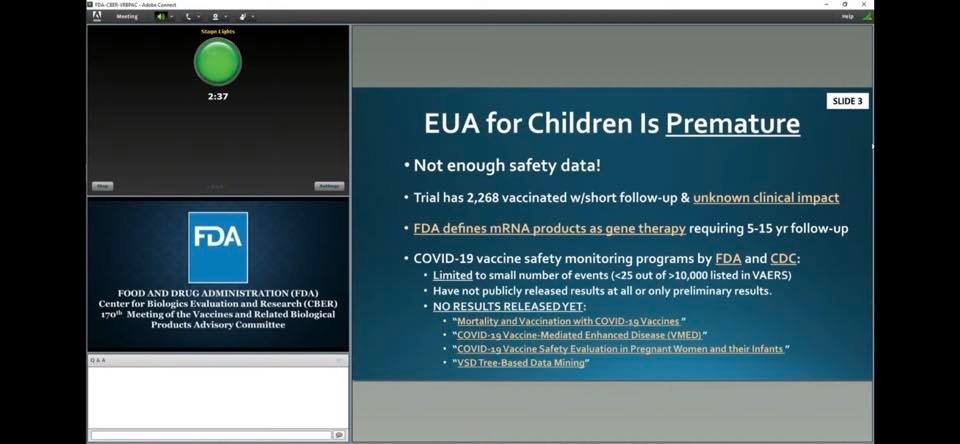 In models presented for estimating the impact of vaccinating this age group, the general assumption is that the vaccine would provide 6 months of protection after the second dose. 
**** CLICK HERE to support Conservative Journalism in Tennessee. We can't cover stories like this without your support!
Some highlights of the meeting:
There have been about 1.9 million cases of COVID in children ages 5-11 years. This age group had the lowest weekly hospitalization rates, looking at data from March 2020 through October 2021. On average, the weekly rate was 0.5/100,000. Cummatively, 30/100,000 children have been hospitalized (.03%).
The number of COVID hospitalizations in 5-11 year olds was significantly lower than the number of influenza hospitalizations in 2017/18, 2018/19, and 2019/20.
In the 5-11 age range there have been 94 deaths, which makes up 1.7% of all deaths in that age range when compared to data on deaths in 2019. From 2019 causes of deaths, COVID was lower (in many cases significantly lower) than accidents, malignant neoplasms, congenital/chromosomal issues, assault (homicide), diseases of the heart, chronic lower respiratory diseases, and influenza and pneumonia.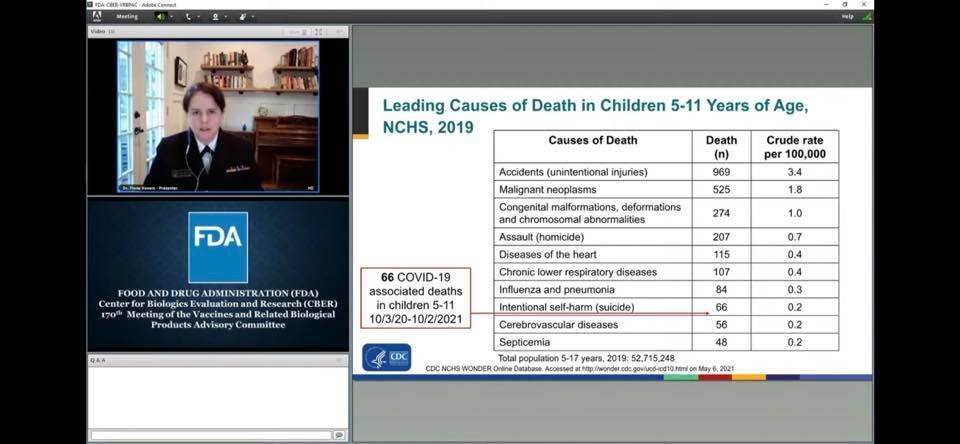 CDC data for 5-11 ages: 1.8 million cases (about 7.2% of all children); 8,622 hospitalizations (about .03448% of all children); 143 deaths (.000572% of all children); two thirds of those hospitalized had comorbidities (so .0114% of all children without other significant health issues were hospitalized). Obesity and Chronic Lung Disease were most often reported.
In one of the models (scenario 3) it predicted more excess hospitalizations and ICU stays due to vaccine-related myocarditis/pericarditis compared to prevented hospitalizations and ICU stays due to COVID-19. "Myocarditis (heart inflammation) is a rare but important adverse event following COVID-19 vaccination."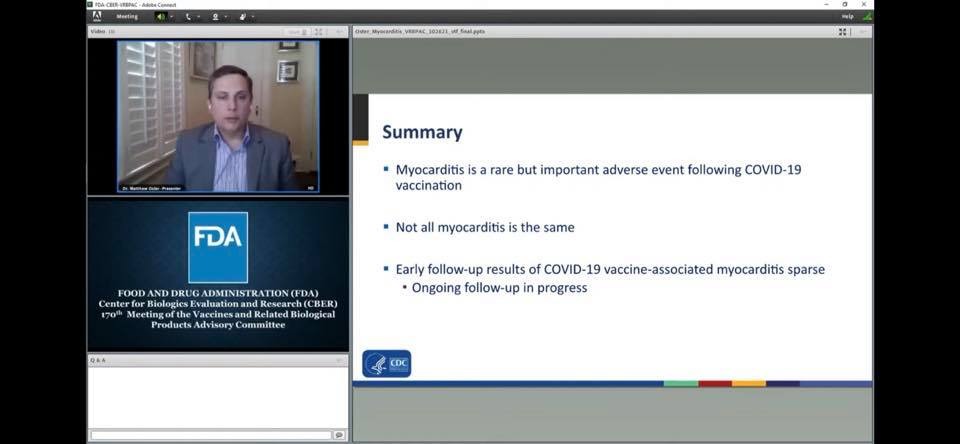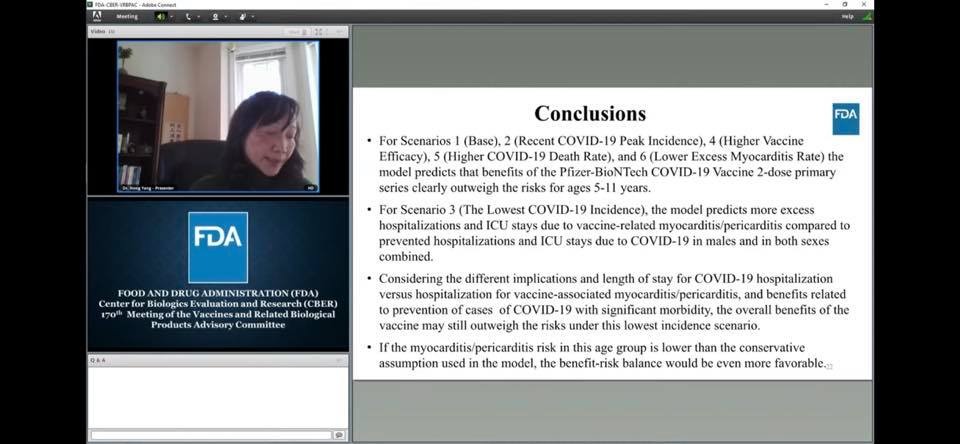 On the FDA website, the agency has received 1.4K comments from the public regarding an EUA for 5-11 year olds.
In one comment, Danice Hertz, MD, a physician who had a severe reaction to the Pfizer Covid vaccine, said, "Statistically, children have a greater chance of having a severe Covid vaccine reaction than having a severe case of Covid. Please hear me. One child who is profoundly injured or dies from a Covid vaccine is one child too many."
About the Author: Paula Gomes is a Tennessee resident and contributor to The Tennessee Conservative. You can reach Paula at paula@tennesseeconservativenews.com.