Clay Travis Calls Mask Mandates In Tennessee Schools 'Absurd'
Photo: Clay Travis, founder of Outkick
Photo Credit: Clay Travis / Facebook
Published August 12, 2021
The Tennessee Conservative [By Jason Vaughn] –
Clay Travis, the founder of Outkick, spoke out on Tuesday to call the mask mandates being implemented in some Tennessee schools 'absurd.' The discussion took place during a school board meeting which ended in a vote to require masks in Williamson County Elementary schools.

"So @WCSedu put a mask mandate in place only for elementary school students, those 5-11 years old, the school ages least at risk from covid in the entire country. All mask mandates are unscientific madness, but young kids being forced to wear masks makes the least possible sense," Travis said on Twitter after the meeting.
Masks will still be optional for students and staff at the middle and high school levels.
Travis told WCS board members they should be "ashamed of the choices that you are about to make."
***Click HERE to support Conservative Journalism in Tennessee. We can't cover topics like this without your support!***
There was a heated discussion regarding masks during the school board meeting. Travis, who has two children in the school system, made his own statement at the meeting.
"I feel bad for all these people walking around in masks engaging in cosmetic theater thinking that they are making a difference against COVID – they aren't," he said. "Here's the truth, our kids – under 25 years old — one in a million chance that they are going to die of COVID. They are more likely to be struck by lightning … they are more likely to die of the seasonal flu. Have any of you ever mandated masks for the seasonal flu? Well, shame on you because every kid in Williamson County Schools has been under more danger from the seasonal flu every year than they are for COVID."
Williamson County started classes on Friday without a mandate in place.
There were hundreds of people gathered outside the building during the school board meeting. Anti-mask protestors outnumbered those who wanted a mandate.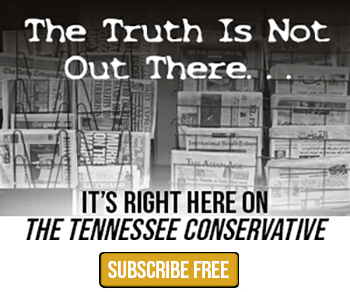 "I would tell every parent here – don't let your kids wear masks," Travis said, which caused applause during the meeting.
Senator Marsha Blackburn took to Twitter to thank Travis, as well as other parents, for pushing back against mask requirements.
"Thank you Clay and the dozens of Tennessee parents for standing up for common sense," she tweeted. "No masks for kids!"
The Tennessean reported that protesters chanted "no more masks," while the meeting was under way.
Deputies from the Williamson County police department had to escort one person out. WCS Superintendent Jason Golden said 25 elementary school students have tested positive for Covid since Friday.
According to Golden, the elementary school mandate was suggested because the students aren't yet eligible for vaccination. Over 60 physicians in Williamson County wrote a letter to the superintendent in favor of a temporary mask requirement.
Parents told reporters for Fox News that they wanted the choice to have their children wear masks or not.
"It's a parent choice to make medical decisions for a kid, it's not the school's decision to make medical choices for us," one parent, Kristin Benton, said.
The new elementary school mask mandate will go into effect on Thursday, August 12.

About the Author: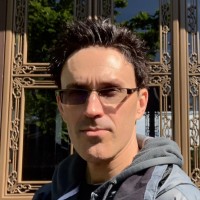 Jason Vaughn, Media Coordinator for The Tennessee Conservative
Jason previously worked for a legacy publishing company based in Crossville, TN in a variety of roles through his career. Most recently, he served as Deputy Directory for their flagship publication. Prior, he was a freelance journalist writing articles that appeared in the Herald Citizen, the Crossville Chronicle and The Oracle among others. He graduated from Tennessee Technological University with a Bachelor's in English-Journalism, with minors in Broadcast Journalism and History. Contact Jason at news@TennesseeConservativeNews.com