Commission Approves TDOT Litter Prevention And Trash Collection Grant
Photo Credit: Public Domain
Published July 8, 2021
The Tennessee Conservative [By Jason Vaughn] –
In yesterday's Hamilton County Commission meeting, the Commission unanimously approved a resolution that authorizes Mayor Coppinger to apply to the Tennessee Department of Transportation and accept a litter prevention and trash collection grant. 

The grant is stated to be in the amount of $127,100 with a contract period beginning July 1st, 2021 and ending June 30th, 2022.
The amount of funding a county receives is determined by a formula based on population and road miles.
District 1 Commissioner Randy Fairbanks said, "This is a litter grant from the State with no County match."
Fairbanks made a motion to approve the resolution and it was seconded by District Commissioner David Sharpe. 
*** Click Here to Support Conservative Journalism in Tennessee. We can't cover Hamilton County Government without your support!***
Before voting on the resolution, District 3 Commissioner Greg Martin asked Mayor Coppinger, "When it comes to this grant money, what kind of latitude does the County have when it comes to spending this type of money? One of the biggest complaints I get from folks is all the trash that's on the side of the road. Is this just about putting up billboards and awareness or is it something a little bit more involved? What kind of discretion do you have with this money?"
Coppinger stated that he hadn't actually read the details of the grant but replied, "In this particular case, it's about litter but it could be anything from billboards to park benches to specific things to things that are non-specific. 'Here's the money, go use it, but it has to be related to litter pickup or whatever.' It just depends."
Martin clarified his question for Coppinger, "Is it something that can be used for more than education? Can it be for the actual picking up of litter?"
Coppinger replied, "Not if it (the grant) says 'educational' unless you're taking people out and educating them while you're picking up the litter. Much to the credit of the people who operate these grants, we do it to the letter of the agreement."
The grant Coppinger referenced is from the Litter Grant Program of the TDOT Highway Beautification Office.
To receive the Grant Money from TDOT, county governments must submit documentation that a county resolution has been passed to apply for and accept grant funding followed by three more steps.
A work plan must be created by the county to clearly indicate the type of work they plan to complete using Litter Grant funds. The plan is required to outline the general scope of planned work, as well as specific details.
For example, a county must report whether inmate labor will be used in clean-up efforts, and state that safety gear will be worn by all work crews when working along the right of way.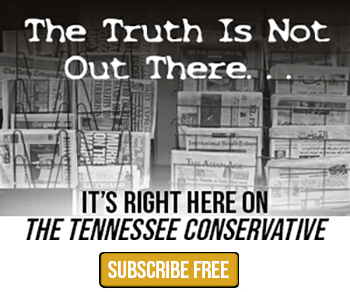 Coppinger said, "The good news is that just recently, I think it went into effect July 1, the state there for a while wouldn't allow an alternative sentencing for litter pickup and I think they've reversed that to where we can send people back out."
The Litter Grant Program also requires that participating counties use a pre-established portion of funds for educational purposes.
While there is no official template for this document, counties must identify their educational targets for the year. These might include K-12 students, businesses, the general public, media campaigns, or government education efforts.
And finally, the County must submit a budget. The budget is required match the contract amount exactly.
A county may choose to move funds from salary and benefits or direct costs into education but may not move education funds to another schedule/line item. Litter Grant participants are only required to list amounts for salaries and benefits, direct costs, and education efforts.
Since 1983, the tax revenue from TCA § 67-4-402 and TCA § 57- 5-201 has funded TDOT Highway Beautification Office's Litter Grant Program. The law gives TDOT discretion on how to best use the funds to clean up and prevent litter, and matters related to litter, such as recycling or litter in storm water runoff. 

About the Author: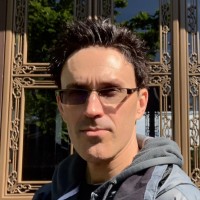 Jason Vaughn, Media Coordinator for The Tennessee Conservative
Jason previously worked for a legacy publishing company based in Crossville, TN in a variety of roles through his career.  Most recently, he served as Deputy Directory for their flagship publication. Prior, he was a freelance journalist writing articles that appeared in the Herald Citizen and the Crossville Chronicle among others.  He graduated from Tennessee Technological University with a Bachelor's in English-Journalism, with minors in Broadcast Journalism and History.  Contact Jason at news@TennesseeConservativeNews.com