Concerned Tennesseans Form Group To Oppose Dickson Fuel Terminal
Image Credit : Courtesy of The Turnbull Preservation Group
Published May 11, 2021
The Tennessee Conservative Staff –
Several concerned Tennesseans have formed a group, located in Dickson County, in order to oppose the proposed Dickson Fuel Terminal. The fuel storage and loading facility is planned to be built on the corner of I-40 and I 840 and will be able to hold around 400 million gallons of fuel each year.

The Turnbull Preservation Group has expressed concern about what the facility could do to Dickson County and other surrounding areas.
John Reuter, an admin for the Facebook group, shared a post to welcome new members and explain some of the harmful impacts that the Dickson Fuel Terminal could have.
"This site will sit on a hill that is part of the watershed for many counties," Reuter said. "Nails Creek is only 600 yds away. It feeds Turnbull Creek (where Dickson & Cheatham counties get part of their water), which feeds the Harpeth River, which feeds the Cumberland River. So many counties could be affected by a major spill, fire fighting foam, or long-term seepage."
According to the group, the terminal told TDEC that the facility will emit around 32,000 pounds of toxins in the air each year. These toxins will be blown toward Burns Middle and Elementary school, as well as a new high school that is planned to be built down the road.
"How long do you think it would take to find out your child was affected?" Reuter asked on Facebook. "How much pollutants do 85,000 trucks emit? You are looking at 7-10 tons of CO2 emitted by these trucks each year just on Two Mile Rd. Add that to the traffic on the adjacent I-40."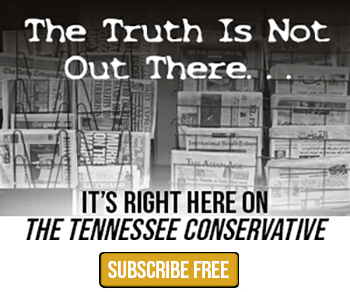 Traffic is also expected to increase in the area if the terminal is built. A hundred or so trucks would be unloaded every day, leading to over 36,000 trucks each year.
"Then you have another 36,500 empty trucks arriving to load. Now you are up to 73,000 trucks. With ethanol increasing to 15% soon, another 5,250 loaded trucks bringing in ethanol. Now you are up to 83,500 trucks per year on Two Mile Rd. Then they will have to truck in chemical additives. We are talking over 85,000 trucks per year, 232 trucks per day, 9.7 trucks per hour. One truck every 6.1 minutes of every day," Reuter said.
The group has also cited a lack of public input on the project.
According to Reuter, "Commissioner Wetterau told one resident in a text if she didn't like it "then move". Commissioner Qualls told two residents "I'm glad it's not near my house", then voted to approve a permit and plat site. County Mayor Rials put a gag order on the project from county employees, hindering our ability to get public documents, until he was called out on it."
Buckeye Partners, who own the facility, have also been given 69 environmental violations, equaling almost $5 million in fines. Turnbull Preservation is taking donations to halt the fuel terminal through PayPal, as well as a GoFundMe page.