Craft Brewer Distribution Bill Signed By Lee
Photo: Johnson City Brewing Company in Johnson City, Tennessee
Photo Credit: Johnson City Brewing Company / Facebook
Published May 19, 2021
By Jon Styf [The Center Square contributor] –
Johnson City Brewing owner Eric Latham started the process four years ago to get small craft brewers the right to self-distribute outside of county lines in Tennessee.
Latham learned Monday his efforts and the efforts of many others have led to the bill Gov. Bill Lee signed into law last week.

Starting Oct. 1, Latham and the state's other craft brewers will be allowed to self-distribute up to 1,800 barrels of beer throughout the state.
"This bill is going to help the craft beer industry in Tennessee overall, not just the small breweries," Latham said. "This is one of the first steps to modernize the laws in terms of craft brewing."
As craft brewing has changed and more breweries have sprung up across Tennessee (115 now), breweries often can team up with local restaurants to put a keg of beer on tap. Many of the smaller breweries are too small to have distribution contracts.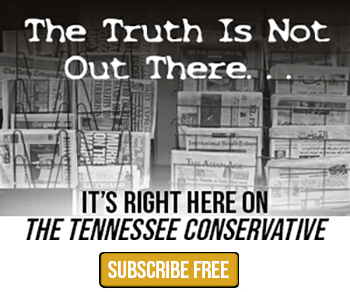 So breweries like the soon-to-open Common Law Brewing in Spring Hill are stuck in a hard spot in a city that is split into two counties because their brewery is in Maury County and most of the restaurants in Spring Hill are in Williamson County.
Latham has a similar issue when he tries to get beers into restaurants in nearby Sullivan County – in Kingston and Bristol. That is why he initially brought the issue up to Senate sponsor Sen. Jon Lundberg, R-Bristol, who worked on several versions of this bill over the past three years.
*** Click Here to Support Conservative Journalism in Tennessee. We can't bring you News Stories such as this without your support!***
"This will immediately start growing our business a bit, not only growing our business but saving our business," Latham said, referring to the struggles of many restaurants and breweries during the COVID-19 pandemic. "The only thing that's for sure is that we're going to look different. With any small business, nothing is guaranteed. You want to do anything that you can to increase some stability coming out of the COVID economy."
Latham believes more legislation can become law in the future to help craft brewers succeed. He knows the process has helped open lines of communication between breweries and that has the potential to help all of them.