Davidson County Election Commission Chair Fired Over Nashville Taxpayer Protection Act
Photo: Jim DeLanis
Photo Credit: Baker Donelson / Background – Pixabay
Published July 9, 2021
The Tennessee Conservative [By Jason Vaughn] –
On Tuesday, chairman of Davidson County Election Commission, Jim DeLanis claimed he was fired over his support for the Nashville Taxpayer Protection Act. A Davidson County Judge recently ruled a July 27 referendum to vote on the six amendments covered in the Act would be unconstitutional and invalid. DeLanis voted to appeal the judge's decision, and said it caused him to be fired from his job of forty years.

One of the amendments would reduce property taxes for Nashville residents. The Protection Act would also prevent the city from raising taxes more than 3% without a voter referendum.
DeLanis worked as an attorney at Baker Donelson law firm, but as of Tuesday his information has been removed from the website.
According to DeLanis, he received a call from the firm's general counsel, John Hicks, who asked him "not to vote on the question."
*** Click Here to Support Conservative Journalism in Tennessee. We can't cover topics like this without your support!***
DeLanis told the Tennessean that Hicks wanted him to meet with executives from the law firm before the vote, but he refused.
"When the big boss calls you up and he asks you to do something, it's more than an ask. When I wouldn't reply, I was terminated," DeLanis said.
On the day the vote was held, DeLanis received an offer from his firm offering to let him finish out the year if he resigned from the commission, or let him resign immediately with $20,000 paid out for his remaining work.
He said, "I wrote back saying I was not interested in either one of them, and that if they felt they needed to terminate me, that's what they would have to do."
A statement released by the Baker Donelson law firm said DeLanis retired and disputed his claims about being fired.
The statement reads, "We are grateful to Jim for his long years of service and wish him well on his retirement from the firm. We disagree with his characterization of the circumstances of his departure from the firm but will not engage in a public debate about them."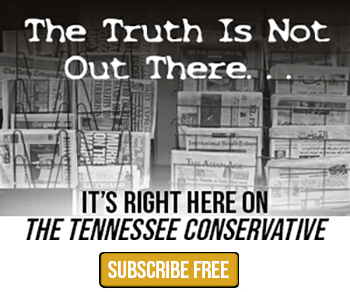 However, DeLanis said he does not regret the vote he cast and he has no interest in retiring.
DeLanis said, "I believe strongly that decisions about our elections need to be made openly and in the public, not secretly in back rooms. They need to be made based on reason and argument, and not by threats and arm-twisting."
In addition to capping property tax increases and rates, the Nashville Taxpayer Protection Act will also end lifetime benefits for public officials and change recall procedures. Public officials would also be subject to referendum.
The Protection Act was proposed by the group 4GoodGovernment, which is led by attorney Jim Roberts. The referendum attempt is the second made by the group, after the first was shut down by Chancellor Russel. T. Perkins in 2020.
"As I am attorney, I am limited as to what I can say about the Court's opinion," Roberts said after the June ruling to stop the referendum. "[I] sincerely hope it will be promptly appealed and reversed. No doubt the Mayor and his pro-tax allies are rejoicing today that 430,000 citizens were DENIED the right to vote. It saves him the effort of ordering police dogs and firehoses to the polls on Election Day to intimidate voters. We will not give up trying to save Nashville from this fiscally irresponsible government."

About the Author: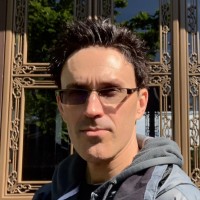 Jason Vaughn, Media Coordinator for The Tennessee Conservative
Jason previously worked for a legacy publishing company based in Crossville, TN in a variety of roles through his career.  Most recently, he served as Deputy Directory for their flagship publication. Prior, he was a freelance journalist writing articles that appeared in the Herald Citizen, the Crossville Chronicle and The Oracle among others.  He graduated from Tennessee Technological University with a Bachelor's in English-Journalism, with minors in Broadcast Journalism and History.  Contact Jason at news@TennesseeConservativeNews.com