DHS Commissioner Navigates Funding to Tennessee's Most Vulnerable Residents
Photo: Commissioner Clarence Carter
Photo Credit: tn.gov & Public Domain
Published May 21, 2021
The Tennessee Conservative Staff –
The new commissioner for the Tennessee Department of Human Services says he is "giddy as a 7-year-old on Christmas morning" about their opportunity to utilize a large stockpile of funds to help needy families across the state.
Commissioner Clarence Carter announced that his agency is in the process of working with Governor Bill Lee and state legislators to finalize the spending plan for that money would be. That plan will be made public in the next few weeks.

The state has received over $700 million in Temporary Assistance for Needy Families from the federal government. That money has yet to be used.
The spending plan was passed by the General Assembly without opposition. Carter sent a letter to legislators stating that the plan shows a "new vision for the Tennessee safety net."
The new plan stipulates that the state cannot reserve more than $191 million of TANF funding at any time. This legislation will push officials to use hundreds of millions from the stockpile that is currently sitting unused.
*** Click Here to Support Conservative Journalism in Tennessee. We can't cover News Stories such as this without your support!***
Carter stated that his agency is still working out just how they will get that money to the people who need it. There are seven new regional programs in the works as a part of the new plan, and they also intend to provide additional funding for people who want to attend a trade school.
"We are in the process of developing how all of this is going to operate and unfold," Carter said. "What we want to be measuring in the future of DHS and Tennessee is did we move the needle for individuals and families that are economically, socially, and developmentally vulnerable?"
Carter hopes the new plan will be a change in direction for DHS. His goal is for the agency to begin to measure their success by the number of people who are able to get off of public assistance after they receive those temporary benefits.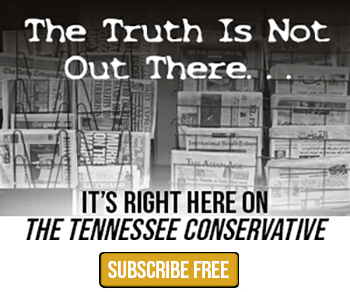 Many Tennesseans complain that DHS has a track record of failing to provide benefits to those residents who are most in need. Carter took over the agency in January with plans to change that reputation.
It was the Beacon Center of Tennessee who first brought the TANF stockpile to light. Initially, Governor Lee and DHS officials said there was no reason to spend down any of that money before eventually changing their minds.
Red tape in conjunction with COVID-19 regulations made it difficult for federal aid to be released in 2020, keeping nearly 60,000 children in Tennessee from receiving money that was intended to help feed them.
Families do have access to funding if they request it, but DHS has not done a good job of tracking how much of that money has still not been claimed at this point.
Carter says that federal regulations make it difficult for those who need government assistance to actually obtain it "because we force people to navigate a ridiculous maze." His hope is to find a way for his agency to streamline the process.
"What we want here in Tennessee is to meet that consumer where they are and help them develop a plan to grow beyond that," Carter said.
Prior to taking over the place of Commissioner of DHS, Carter previous served as a part of former President Donald Trump's administration as the director of the U.S. Department of Health and Human Services' Office of Family Assistance, the office that oversees the use of TANF funding.
Carter has stressed the importance of finding a way to move forward in ensuring that funding is making its way to those who are most in need of it.
"The truth is yesterday is yesterday, and there isn't a doggone thing we can do about it. What's important is what we do tomorrow," Carter said.