Effort To Help Tennessee's Craft Brewers Expand Passes Senate
Photo: Johnson City Brewing Company in Johnson City, Tennessee
Photo Credit: visitjohnsoncitytn.com
By Jon Styf [The Center Square contributor] –
The Tennessee Senate unanimously passed a bill Wednesday that would expand craft breweries' ability to distribute their beer on their own.
The legislation was aimed to be a gateway for small brewers to grow on their own throughout the state, making them then more attractive to wholesalers, similar to a farm team in professional baseball, Tennessee Craft Brewers Guild Executive Director Sharon Cheek said.

Senate Bill 177, sponsored by Sen. Jon Lundberg, R-Bristol, will allow breweries to self-distribute 1,800 barrels of beer throughout the state each year without having to go through a wholesaler.
Current law allows breweries to self-distribute 25,000 barrels within their home county each year. But a smaller brewer now can stay under the 1,800 cap and distribute anywhere in Tennessee.
The bill was the result of negotiations between the Tennessee Malt Beverage Association, a coalition of the state's beer distributors, and the Tennessee Craft Brewers Guild.
The bill's largest benefit could be for brewers in smaller counties looking to distribute to the state's population centers.
"Tennessee has about 100 craft brewers with probably 75% of these brewers selling less than 700 barrels (31-gallon unit of measure) of beer a year," said Rich Foge, president of the Tennessee Malt Beverage Association. "Simply put, these are small brewers, many of which sell the majority of the beer they produce in their taprooms."
Some brewers self-distribute in their home county and use a wholesalers outside of that area. But for smaller brewers, it's hard to get that first deal with a wholesaler. This bill, Cheek believes, will help those smaller brewers grow.
"That is a pathway to the market that we did not have in place previously," she said. "We wanted to give them opportunity to scale it on their own."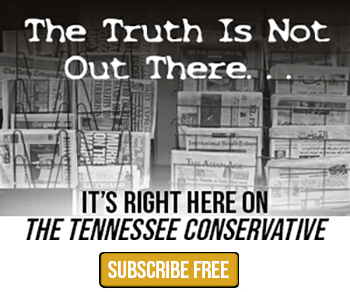 Lundberg credited Eric Latham of Johnson City Brewing Company with helping start the process to pass legislation.
"The statewide distribution of 1,800 barrels is a tremendous step for these small brewers," Foge said. "The Tennessee General Assembly's Fiscal Memorandum prepared for SB177/HB189 assumes at least 23 current brewers will expand their self-distribution should this bill pass."
Carl Meier of Black Abbey Brewing Company in Nashville headed a committee with the Tennessee Craft Brewers Guild that worked on the legislation.
"While this legislation does not affect the way Black Abbey does business directly, it is very good for Tennessee small business and Tennessee breweries," Meier said.
Meier said Johnson City Brewing was having issues with distribution based on the previous laws. So Latham reached out to Lundberg three years ago, and the process for the legislation began, but several bills based on previous wine distribution legislation failed.
This time, after negotiation with the wholesalers' organization upfront, Cheek said it was the perfect time to find success in a legislative environment where helping the small businesses that have struggled through the COVID-19 pandemic has become a large priority.
Johnson City Brewing was having issues finding the right distributor, and the laws did not allow them to self-distribute to the tri-cities across county lines in Bristol, Johnson City and Kingsport.
The new bill will allow smaller breweries in the growing craft beer industry to prove itself in a region before working out a contract with a distributor if they grow to that point, Meier said. When Black Abbey opened in 2013, there were fewer than 60 craft brewers in the state. Now, Meier said, there are 115.
"It's a great opportunity for breweries to be able to grow within the framework of the law," Meier said.
The 1,800 barrel self-distribution cap does not count beer sold in taprooms or sold outside the state. It also does not prevent a brewery from working with a wholesaler before hitting the 1,800-barrel limit or impacting current contracts with wholesalers.
The House is considering a similar bill.