Faith Leaders In Tennessee Call For Governor Lee Investigation
Photo: Tennessee Governor Bill Lee
Photo Credit: Gov. Bill Lee / Facebook
Published July 22, 2021
The Tennessee Conservative [By Jason Vaughn] –
Christian faith leaders across Tennessee are calling for an independent investigation into Governor Bill Lee and how he handled the firing of the state's top vaccination expert. 

Dr. Michelle Fiscus, the top vaccine advisor for the Health Department, was fired over a memo sent to physicians about the Mature Minor Doctrine. This case law allows doctors to treat specific minors even if they haven't received consent from their parents. 
Pastors have begun to join lawmakers across the state in asking that Lee end "politicization of public health."
Reverend Dr. Kevin Riggs, the pastor of Community Church in Franklin, said, "We are calling for an independent investigation into the suppression of vital, life-saving public health guidance."
Dr. Fiscus said she was fired just for doing her job when sharing information about the old case. 
*** Click Here to Support Conservative Journalism in Tennessee. We can't cover topics like this without your support!***
Reverend Riggs said, "A pattern of cover-up and suppression of vital life-saving public health information which endangers the most vulnerable among us and jeopardizes a safe return to school in August and even jeopardizes our economic recovery."
The Delta variant of the Covid-19 has been spreading in several states, including Tennessee. Faith leaders have blamed it on a lack of leadership and state leaders putting politics before Tennesseans.
Reverend Gordon Myers of Living Word Lutheran Church said this "will lead inevitably to avoidable suffering, hospitalizations, and death."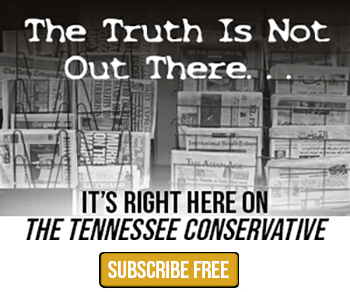 Reverend Stephen Handy, pastor of Mckendree United Methodist Church in Nashville, said "Tennessee has lost a great and wise mind, who was determined to save lives, and it worries many of us to see the direction in which Tennessee elected officials are moving."
A group of doctors in the state also gathered to write a statement to the Justice Department to demand an independent investigation into the governor.
The group, Protect My Care, accused Lee of "reckless misconduct and abuse of his office."
"Bill Lee's misconduct, suppressing vital, life-saving public health guidance and now the political firing of a state health employee for doing her job, endangers Tennesseans' lives, threatens our state's recovery and will result in more avoidable hospitalizations and deaths and he must be investigated and held accountable," group member Dr. Jason Martin said.
Legislators have agreed not to hold anymore vaccination events on school property, and there will not be any vaccine events intended just for children.
In a June committee meeting, Senator Janice Bowling said it was "very disconcerting to see the memo, the letter from Dr. Fiscus stating that Tennessee law allows the department of health to give vaccinations to children 14 years of age."
When News 2 asked for Lee to comment on firing Fiscus, he said, "I'm not commenting on an individual employee that doesn't work for my office"
According to News 2, 43% of Tennesseans have at least a single dose of the vaccine, with 38.5% having received both.
Reverend Handy said, "We call on our public officials to do the right thing, not for your political party, but for the people who elected you. Every person is precious, and we all have a moral obligation to reach everyone."

About the Author: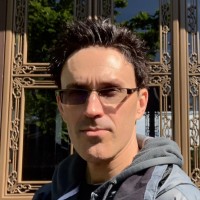 Jason Vaughn, Media Coordinator for The Tennessee Conservative
Jason previously worked for a legacy publishing company based in Crossville, TN in a variety of roles through his career.  Most recently, he served as Deputy Directory for their flagship publication. Prior, he was a freelance journalist writing articles that appeared in the Herald Citizen, the Crossville Chronicle and The Oracle among others.  He graduated from Tennessee Technological University with a Bachelor's in English-Journalism, with minors in Broadcast Journalism and History.  Contact Jason at news@TennesseeConservativeNews.com