Ford Plant Squeaking Through Legislative Committees
Photo: Tennessee lawmakers treated a proposed $5.6 billion Ford electric truck plant as if it were too big to fail, passing legislation Tuesday in committees.
By Sam Stockard [The Tennessee Lookout CC BY-NC-ND 4.0] –
Tennessee lawmakers treated a proposed $5.6 billion Ford electric truck plant as if it were too big to fail, passing legislation Tuesday in committees through gritted teeth before one piece stalled in the House Finance, Ways and Means Committee.
That move came shortly after Lt. Gov. Randy McNally and House Speaker Cameron Sexton called yet another special session for Oct. 27 to cover what they called "overreaching" health care mandates from the federal government on COVID-19. The session will deal with vaccines, masks and other restrictions, in addition to "unconstitutional" federal mandates issued by President Joe Biden's Administration, according to a statement.
Hoopla over COVID-19 nearly overshadowed the joint venture between Ford Motor Co. and SK Innovations, which is supposed to create 5,800 jobs when the campus starts operations in 2025.
House members spent nearly two hours debating legislation that would prevent school districts from requiring students to wear masks and allow people to get unemployment if they're fired for refusing a vaccination. The bill was approved by the House Health and Safety Committee, but did not have a Senate sponsor and could fail for lack of support in that chamber.
It didn't fall under Gov. Bill Lee's call for a special session to handle the Ford deal, which is expected to speed ahead in spite of concerns about a megasite authority.
House members spent nearly two hours debating whether to allow people to get unemployment if they are fired for refusing a COVID-19 vaccination and other COVID issues, although none of that fell under the terms of the special session, which was called solely to handle the Ford deal.
Senators amended the governor's bill on the megasite authority by adding two members to create a seven-member panel, which would cost $725,000 during the final eight months of this fiscal year. Later in the day, the House Finance, Ways and Means Committee bumped the size of the authority to 14 members, adding more who would be appointed by the Legislature, plus local officials, which could bump up the cost even more.
Under a 10-year "clawback" agreement, Ford is to meet 90% of the job commitment or it could face penalties requiring it to repay a portion of a $500 million state grant legislative committees approved Tuesday.
Once the House Finance, Ways and Means Committee wraps up its work Wednesday morning, the full Legislature is to take up bills funding the grant and some $400 million more in spending for infrastructure and other expenses, as well as creation of a megasite authority, which will have broad control to oversee the agreement with Ford.
The authority given to the new board caused most consternation for lawmakers.
For instance, Rep. Kevin Vaughan, R-Collierville, pointed out the return on the investment is "fantastic," bringing West Tennessee a "transformational opportunity." But he questioned whether the state is forming the authority too soon, especially if Ford and SK Innovations fail to negotiate a joint venture.
"They're getting extraordinary powers," Vaughan said of the megasite authority. He noted the Department of General Services could "stand in the stead" and handle the project's oversight while Ford and SK Innovations complete their deal.
Vaughan and the committee he chaired raised questions about the authority's ability to lease property, maintain eminent domain, sign contracts without public review and keep information confidential, whether it is state marketing information, proprietary information or anything a new chief executive officer and the authority deem "significant" enough.
Testifying before the House Commerce Committee, Bob Rolfe, commissioner of Economic and Community Development, noted that even though the automaker and South Korea-based company haven't consummated a joint venture, his department made sure it safeguarded Tennessee's investment in the state-owned property. That deal is expected to be negotiated in the first quarter of 2022, he said.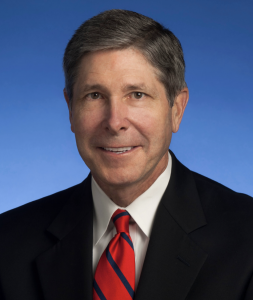 "I can promise you not a dollar will be spent or given or provided for that joint venture until such time as they have met all the same requirements, signed the same kinds of accountability agreements, signed the same lease agreements, entered into the same PILOT agreements to make sure the state is protected 100%," Rolfe said.
Responding to questions about the size and power of the megasite authority, Rolfe explained that Ford wanted a "nimble and agile" board that could move quickly. The company wants to start work on the project Nov. 1.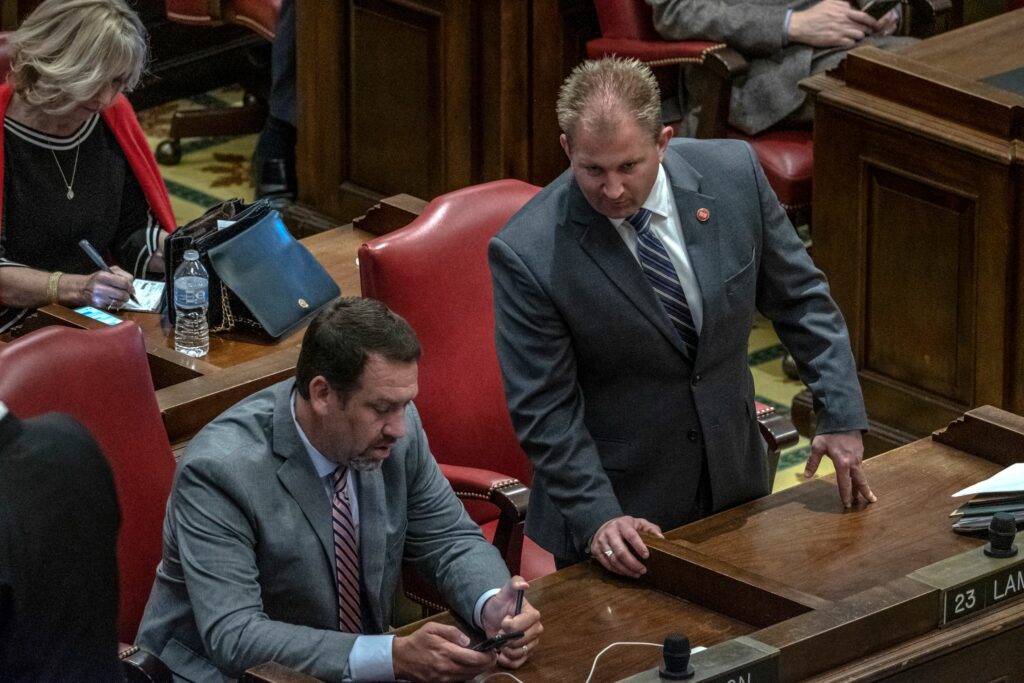 House Majority Leader William Lamberth, a Portland Republican, assured the Commerce Committee that the Legislature would maintain control over the megasite and the project, which involves a $40 million college of applied technology, $200 million interchange construction project and $130 million to build water and wastewater treatment facilities.
But, ultimately, House members wanted more control of the megasite authority itself.
Other complaints about the project stemmed from the philosophical view that Tennessee shouldn't be giving "corporate welfare" to the private sector.
Economic and Community Development officials, though, pointed out that Tennessee competed with 15 states for the project and had to offer an incentive package strong enough to bring Ford to Tennessee.
Rolfe told lawmakers that Ford leader Bill Ford told him the main reason the company chose Tennessee was the "most buttoned up" of the states it was considering.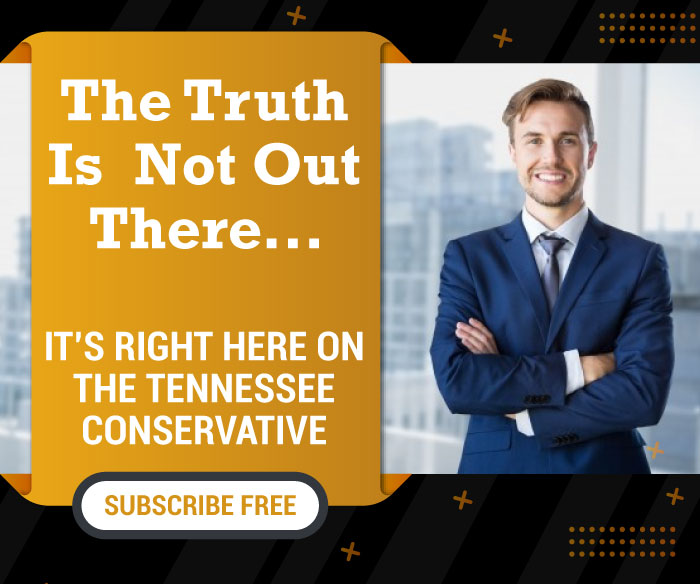 Tennessee owns the property and will lease it to Ford for construction of the F-150 electric pickup truck called Lightning, as well as the battery plant to power the vehicles.
Ford will pay the state for water and wastewater services and will make payments totaling $269 million in lieu of taxes over 30 years. This money will be divided up by the megasite authority and paid to Haywood County and Fayette County government instead of property taxes.
In addition, the state will pay Ford $2 million for electric vehicle workforce development and $21 million for workforce support, job fairs and screening.
*** Click Here to Support Conservative Journalism in Tennessee. We can't bring you stories like this without your support!***
Lawmakers also expressed concerns about whether the Ford plant would be a union shop, asking if the state could require a secret ballot as opposed to a union fee check-off for organized labor.
However, Brandon Gibson, chief operating officer for Gov. Lee, told lawmakers that Ford's collective bargaining agreement with the United Auto Workers does allow for card checks. She could not say whether the state would have any role in deciding otherwise.
Earlier in the day, though, Rep. Chris Todd, R-Jackson, asked whether the state could require Ford to contract with non-union companies as well as union companies.
Rolfe responded that handcuffing Ford and stopping it from contracting with union contractors would be a "deal killer." He noted, though, that Ford is leaving other markets for Tennessee "because we're such a pro-business friendly state."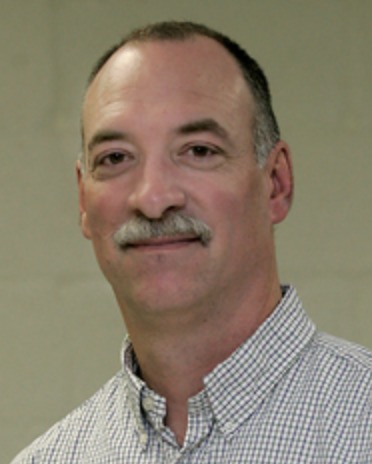 About the Author: Sam Stockard is a veteran Tennessee reporter and editor, having written for the Daily News Journal in Murfreesboro, where he served as lead editor when the paper won an award for being the state's best Sunday newspaper two years in a row. He has led the Capitol Hill bureau for The Daily Memphian. His awards include Best Single Editorial from the Tennessee Press Association. Follow Stockard on Twitter @StockardSam