Former Gov. Bill Haslam Writes About Christians' Role in Politics
Photo Credit: Bill Haslam / Facebook & tn.gov
Published May 24, 2021
The Tennessee Conservative Staff –
Former Tennessee Governor Bill Haslam's new book, which considers how faith plays a part in politics, is set to release on Tuesday.

The book, titled "Faithful Presence: The Promise and the Peril of Faith in the Public Square", comes as no surprise to those who know much about Haslam's background. When he graduated from college, Haslam went on to visit several seminaries with plans to go into full-time ministry.
Haslam says that the inspiration for the book comes mostly from the time he served as governor of Tennessee. Throughout the book, he seeks to get Christians to reconsider how they approach politics, encouraging them to allow their faith to determine their political beliefs instead of the other way around.
"There are certain folks on the right and left that thing, here's what my politics are, so that's where my faith position is going to be as well," Haslam said. "I think Jesus would say you've got that backward. Your priorities are out of line. So if you're saying, 'I'm a conservative and these are the conservative issues, therefore they are the Christian positions,' I think you're missing it."
Haslam says he recalls hearing many sermons over the years about how to be a Christian teen in school or how to be a Christian spouse or parent. However, he says the lesson of how to maintain Christian values in politics is not as readily addressed.
"You've rarely heard anybody say, 'If God is opposed to the proud but gives grace to the humble, what does that look like in politics, where it's really hard to live that out?" Haslam said.
*** Click Here to Support Conservative Journalism in Tennessee. We can't cover News Stories such as this without your support!***
Haslam blames much of the political divide on today's "choose your news" environment and on the increased use of social media.
In an interview, Haslam addresses where he believes Jesus would have fallen in the realm of politics today.
"My own hunch is he would have done some things that made folks on the right mad at him and folks on the left mad at him," Haslam said. "I think he'd be really hard to pinpoint on the spectrum.
Haslam also spends a good part of the book recalling many of the decision he made in office, trying to find a balance between weighing scripture and taking into account factors like public safety and individual freedoms.
He addresses his decision to push for Tennessee to accept refugees who had been vetted by the federal government. He states that "you can't ignore" what the Bible says about welcoming a stranger.
Haslam also says that he feels regret for not starting the process for pardons, clemencies, and commutations earlier for those who face long-term or life sentences in prison, expecially for those who were given those sentences when they were young.
He also addresses his decision to opt out of intervening in three executions near the end of his term. He says that he doesn't feel that the Bible provides a clear answer on capital punishment. He states that he "would have rather not been a part of" those cases, but he did not believe he should be "the thirteenth juror" or redecide the case.
"As a Christian, I struggled with my personal view of the death penalty," Haslam wrote. "In all honesty, I remain unconvinced that there is a clear biblical position on the issue."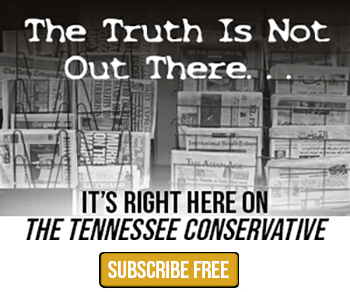 He also talks about making decisions that he knew would not sit well with those on the right. He recalls his first veto, stopping legislation that would ban colleges that receive state funding from enacting policies against clubs that would exclude certain students.
The law would have caused Vanderbilt University, a private institution receiving Medicaid funding for its campus hospital, to lose significant resources. Haslam stated that he had to consider constitutional issues and precedents that would be set for future issues along with his personal beliefs.
"The reality is that politicians, even Christians in politics, sometimes have to make decisions that seem counter to our personal beliefs," Haslam wrote. "It does not always signify mushiness or flip-flopping."
Haslam acknowledges that there were many times that his decisions did not necessarily align with partisan expectations.
"My faith led me to make decisions that sometimes had my conservative friends upset with me and other times caused those on the left to rail against me," he wrote. "Occasionally in the same week."
While many politicians pen books as they strive for higher offices, Haslam says this is not the case for him. Haslam chose not to seek office in the U.S. Senate in 2019 and says this is not a sign that he's planning to try for the presidency.
"I think you'd write a whole different book if you're going to do that," Haslam said.
Haslam says that he has no current plans to run for president, but he says that nothing is completely out of the picture.
"Faithful Presence" will be available starting Tuesday. An audiobook read by Haslam is also being released.