Former Interim Chief Of Staff On Paid Leave For Federal Investigation Accepts Job In Lee's Administration
Photo: Tennessee State Capitol Building in Nashville
Photo Credit: Ichabod / CC
Published June 30, 2021
The Tennessee Conservative [By Jason Vaughn] –
Holt Whitt, interim chief of staff for House Speaker Cameron Sexton since January 2020, will be joining Governor Bill Lee's administration, even though he is currently on paid leave as a part of an ongoing federal investigation.

Whitt will be serving as an HR administrator for the Tennessee Department of Human Resources beginning July 6.
HR spokesperson Amanda Adams says Whitt will be a senior policy adviser for the department and will be "providing support and guidance on key strategic initiatives."
Whitt has worked for House Republicans for almost ten years, including former House Speaker Glen Casada of Franklin, as well as current speaker Sexton. His new position comes as he is still on paid administrative leave as part of an investigation after FBI agents raided the Cordell Hull office building back in January.
*** Click Here to Support Conservative Journalism in Tennessee. We can't cover Tennessee News Stories such as this without your support!***
FBI agents also searched the homes and offices of Casada, Representative Robin Smith of Hixson, and Representative Todd Warner of Chapel Hill. They did not search Whitt's home, but they did speak with him there at the time.
Charges have yet to be filed in the case, but it is believed that misconduct centered around campaign spending and shady political consulting businesses. Whitt was placed on leave, along with two other legislative staff members.
According to an attorney with the U.S. Department of Justice, Whitt is currently classified as a "witness" in the investigation. The attorney did note that "status designations are fluid and may change as new evidence becomes available."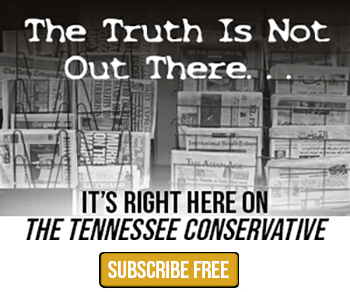 Adams acknowledged that the Department of Human Resources is fully aware of Whitt's involvement as a witness in the case.
Sexton released a statement on Tuesday, stating that Whitt's resignation would be effective on July 2. He did not go into any detail as to whether Whitt would have been allowed to return to the office at the close of the investigation.
"Due to the ongoing investigation, I cannot discuss timeframes or circumstances on personnel decisions regarding those placed on leave," Sexton stated.
He also noted that, to his knowledge, "Mr. Whitt has not received a letter from the agency indicting that he has been cleared."
Governor Lee's office has not commented on Whitt's new placement.
Whitt will take a pay cut of nearly $45,000 with an annual salary of $130,000 in his new position.
When Whitt took the position of Sexton's interim chief of staff in 2020, he was coming into a role that had already been recently rocked by scandal. Whitt replaced former chief of staff Scott Gilmer who had taken the job in 2019 under Casada after the resignation of Casada's former chief of staff Cade Cothren. Cothren left the job in the midst of a scandal that involved racist and sexist text messages.
Sexton declined to say who he would name as his next chief of staff.

About the Author: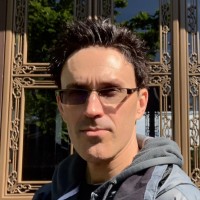 Jason Vaughn, Media Coordinator for The Tennessee Conservative
Jason previously worked for a legacy publishing company based in Crossville, TN in a variety of roles through his career. Most recently, he served as Deputy Directory for their flagship publication. Prior, he was a freelance journalist writing articles that appeared in the Herald Citizen and the Crossville Chronicle among others. He graduated from Tennessee Technological University with a Bachelor's in English-Journalism, with minors in Broadcast Journalism and History.