Foster / Adoption Exemption Bill To Be Heard In Committee
A Bill With The Intent Of Opening Up More Viable Tennessee Households For Fostering And Adopting Unplaced Children Will Be Heard In Committee On Tuesday, March 30th.

Published March 29, 2021
The Tennessee Conservative Staff –
Nashville, TN – Senate Bill 1337 will be heard in committee on Tuesday at 3:00pm CT.
The intent of SB 1337 is to open up more viable households for fostering and adopting unplaced children.
SB 1337, sponsored by Senator Joey Hensley (R) Hohenwald, allows households with lawful religious and medical exemptions that have been wrongly discriminated against and excluded, to be considered as viable households.
It's sister bill, House Bill 1547, sponsored by Representative Terri Lynn Weaver (R) Lancaster, was assigned to the Children and Family Affairs Subcommittee on March 1st.

Current Department of Children's Services policy requires household members (children and adults) to be immunized, and does not acknowledge lawful exemptions without condition.
Additionally, as a requirement of fostering children under 5 and children with special medical care needs lawful exemptions are not acknowledged.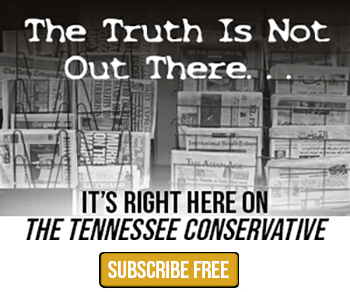 Governor Lee states it is going to take all of Tennessee to make our state a leader in foster care and adoption, however not all of Tennessee is eligible.
With certain conditions placed on willing families, potential viable households are lessened and which places fewer children in loving homes.
SB1337 will acknowledge lawful exemptions, remove restrictive conditions, and place more children in viable households.
General Assembly Description:
Children's Services, Dept. of – As introduced, prohibits the department from requiring an individual to undergo an immunization as a condition of adopting a child or overseeing a child in foster care if the individual provides to the department written notice that the individual objects on religious grounds or that a physician certifies that the immunization is or may be harmful to the individual. – Amends TCA Title 4; Title 36; Title 37 and Title 71.
To support this bill, contact the Senate Judiciary Committee by phone and email:
Mike Bell: sen.mike.bell@capitol.tn.gov – 615-741-1946
Dawn White: sen.dawn.white@capitol.tn.gov – 615-741-6853
Paul Rose: sen.paul.rose@capitol.tn.gov – 615-741-1967
Todd Gardenhire: sen.todd.gardenhire@capitol.tn.gov – 615-741-6682
Sara Kyle: sen.sara.kyle@capitol.tn.gov – 615-741-4167
Jon Lundberg: sen.jon.lundberg@capitol.tn.gov – 615-741-5761
Kerry Roberts: sen.kerry.roberts@capitol.tn.gov – 615-741-4499
Katrina Robinson: sen.katrina.robinson@capitol.tn.gov – 615-741-2509 
John Stevens: sen.john.stevens@capitol.tn.gov – 615-741-0161