Governor Lee Announces Schools To Receive Civics Education Grants
Photo: Tennessee Governor Bill Lee
Photo Credit: Gov. Bill Lee / Facebook
Published May 19, 2021
The Tennessee Conservative Staff –
Tennessee Governor Bill Lee and the Department of Education announced on Tuesday, May, 18, that 59 schools in the state will be receiving Governor's Civics Seal Grants. These funds are being awarded in order to help schools implement civics education programs to prepare students for post-secondary life.

Governor Lee said, "We are proud that so many Tennessee schools are prioritizing strong civics education for their students. By providing grant funding to support civics instruction for our students, we are preparing the next generation of Tennesseans for life beyond the classroom and to become active leaders in their communities and in our state."
The Department of Education took to Twitter to share the news.
"With @GovBillLee, we're excited to announce nearly 60 Tennessee districts and schools have been awarded Governor's Civics Seal grants! Totaling $500K, this funding will help boost student readiness and civics education across the state," TDOE said.
Of the 59 grant applicants, 42 are schools and 17 are districts. The funding equals $500,000, which comes from Governor Lee's Emergency Education Relief Fund (GEER).
*** Click Here to Support Conservative Journalism in Tennessee. We can't cover News Stories such as this without your support!***
The Civics Seal initiative was initially announced on March 4, 2019. The Department of Education said they were awarded "to recognize Tennessee schools and districts that prioritize teaching our nation's and state's history and civic values."
They come as a second round of GEER funds to support schools and school districts in reaching the Tennessee Excellence designation for Civics Education. These designations will be shown on the State Report Card by the Governor's Civics Seal online.
The newly awarded grants will triple the funding that was awarded in the 2019-2020 school year. Grant recipients now represent 26 counties and 32 school districts or charter management organizations.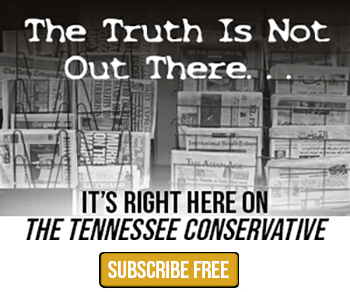 "Thanks to Governor Lee's vision for preparing our students for life beyond the classroom, we are thrilled to invest in nearly 60 Tennessee districts and schools across the state that are prioritizing civics education," Department of Education Commissioner Penny Schwinn said. "These grants will provide access to programs and resources to help our students learn the importance of civics and how to become engaged citizens in our communities."
The Department of Education said grant applicants "were encouraged to address two key priorities, high-quality instructional materials and resources as well as teacher preparation and professional development."
For the 2021-2022 recipients, all state public schools, districts, and charter schools were able to apply. Individual grant awards range between $3,000 to $20,000.
The Director of Schools for Oak Ridge, Dr. Bruce Borchers, was thankful his district was selected as a recipient.
"Oak Ridge Schools is thrilled to be awarded funding to support civics and citizenship to help prepare our students for success in our classrooms now and well beyond as they enter the workforce and become contributing members of Tennessee's society," Borchers said. "Thank you to Governor Lee and the Tennessee Department of Education for making these grants available to continue providing opportunities for advancement and preparation for our students."
All recipients will receive support to plan and implement civics initiatives. They will also be able to use a needs assessment to find assets and opportunities in their own programs.