Governor Lee Wants Constitutional Carry Bill For Safer Tennessee
Governor Bill Lee Has Continued To Show His Support For Tennessee's Constitutional Carry Bill As It Passes Through The House. The Bill Was Voted On By The Finance, Ways, And Means Committee And Will Move On To The Calendar And Rules Committee. 

Photo Credit: Michael Tefft / CC
Published March 24, 2021
The Tennessee Conservative Staff –
Despite opposition against Constitutional Carry, Lee has continued to voice his support. During a video call with several NRA members on Monday, the governor called the bill a key part of his "public safety agenda."
Lee said, "That includes criminal justice reform. It includes support for law enforcement. This particular piece of legislation not only protects the Second Amendment, it actually creates a safer environment in our state."
The Constitutional Carry bill "creates an exception to the offense of unlawful carrying of a firearm, if a person meets the qualifications for an enhanced handgun carry permit, lawfully possesses a handgun, and is in a place that the person has a right to be; and revises other firearm statuses."
Lee has said that House Bill 786 would "make Tennessee safer."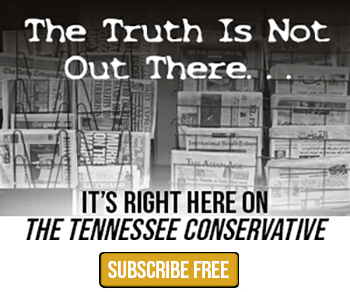 The Tennessee Bureau of Investigation and the sheriff's association have been opposing the bill since it was first presented.
"The bureau has been consistent [in opposition] on this from a public safety standpoint," a spokesperson for the TBI said.
Governor Lee's press secretary, Casey Black, said, "The Constitutional Carry legislation is a key priority in the governor's public safety package, which is focused on protecting law-abiding Tennesseans' Second Amendment rights, while also significantly increasing penalties for criminals who steal firearms."
Anyone convicted of firearm theft would have to spend at the minimum of one year in jail before being eligible for parole.
Constitutional Carry will only apply to handguns, which is something that both the National Association for Gun Rights and the Tennessee Firearms Association have opposed. Both associations have pushed for wider proposals, such as allowing open carry with all types of firearms or allowing those 18 and up to openly carry.
Constitutional Carry only applies to state residents 21 and older, unless they are a member of the armed forces.
Law enforcement across the state has expressed concern that House Bill 786 could put them in a vulnerable position. If passed, there would be a 20% drop in permit applications and renewals for handguns, which budget officials worry could cost the state money. Budget officials say it could be roughly a $20 million loss.
During the video call, Lee said, "It is very simple what the founders had in mind, and it was to allow the citizenry to be protected against a tyrannical government. What's most important here is we allow the rights of law-abiding citizens to be protected."
Lee also asked for those on the call to be open to discussions with those opposed to the bill. He asked for help with "making them understand, none of us want gun violence."
"In fact, we're working really hard in our state and in the legislature to bring forth laws that increase penalties for violent offenders. We don't want gun violence," Lee added.