Hamilton County Cold Case Tied To Former Tennessee Governor
Photo: Former Tennessee Governor Ray Blanton / Background: South Market St, Chattanooga TN–Market & Main Stg HD
Photo Credit: wikipedia & Andrew Jameson / CC
Published June 14, 2021
The Tennessee Conservative Staff –
Hamilton County, TN – According to the Hamilton County Cold Case Unit, a decades-old cold case involving a former Tennessee governor has been solved. 

Sam Pettyjohn was shot and killed on February 1, 1979, in front of his beer store located on South Market Street. The cold case unit has connected the murder to the former governor Ray Blanton and his administration.
"Investigators believe Pettyjohn's death was a contract hit," the Hamilton County General Attorney's website reads. "No money was taken from the cash register or from Pettyjohn's wallet. He was also found wearing several expensive diamond rings."
Investigators reported that Pettyjohn had been shot four times. 
*** Click Here to Support Conservative Journalism in Tennessee. We can't cover local stories like this without your support!***
District Attorney Neal Pinkston said that the cold case unit found out William Edward Alley was the one behind the murder. The findings were shown to the Hamilton County Grand Jury, who agreed the evidence would be enough to convict Alley if he were still alive.
"It was a contract murder without question," Pinkston said during a news conference on Wednesday.
According to investigators, there were sources who admitted some of the money to hire Alley came from Blanton's office.
Eric Benninghoff took to Twitter during the conference.
He said, "AG Pinkston says Gov. Blanton was being investigated by the FBI for a pardon and parole scheme…where citizens would pay the governor's office cash in exchange for prisoners getting early parole. Pettyjohn, the murder victim, was involved in this scheme."
Pettyjohn had agreed to cooperate with federal authorities who were investigating Blanton, which ultimately put him at risk.
"In the simplest terms, if you pony up cash, then you can get a loved one out of prison early," Pinkston said to describe the scheme.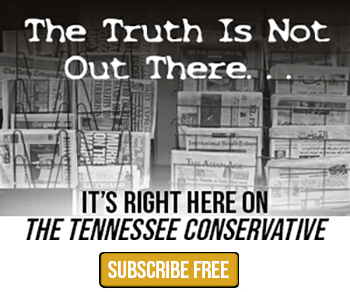 At one point, Pettyjohn was part of the operation, visiting inmates in order to let them know they could "buy" an early release. He eventually began to cooperate with authorities and testified in front of a grand jury.
"Essentially, Mr. Pettyjohn cooperated with authorities and knew too much about what was going on locally as well as at the state level, and individuals didn't like that," Pinkston said.
Alley died in prison in 2005 where he was serving time for bank robbery. It was a few of his partners who spoke to authorities about Pettyjohn's murder.
Saadiq Pettyjohn, who was only 13 when his father died, also attended the news conference on Wednesday.
Saadiq said, "Someone dies suddenly of violence, it's a devastating effect on a family."
He spoke about his father and said, "He always used to tell my mom that his lifestyle was either gonna lead to jail or death."
Saadiq is a retired U.S. Navy sailor, who was joined by his wife, sister, and two daughters. He spoke on behalf of the entire Pettyjohn family.
"It is a curse and a blessing to grow up in a family that is connected to crime," Saadiq said. "When that person dies, you can either go that route, or you can go a different route, and all of us chose to go a better route with education and try to do better in our lives."