Hamilton County Judge Honored As A Top Lawyer
Photo: Hamilton County General Sessions Judge Alex McVeagh / Hamilton County Courthouse
Photo Credit: tncourts.gov / Brent Moore – CC
Published June 30, 2021
The Tennessee Conservative [By Jason Vaughn] –
Hamilton County General Sessions Judge Alex McVeagh was named by the American Bar Association as one of the Top 40 Young Lawyers in the country. McVeagh was honored in the On The Rise list that the ABA releases every year. 

"I am beyond humbled to accept an award that very few Tennessee lawyers have received," McVeagh said. "But I am even more grateful that the American Bar Association choose to recognize some of the innovative work being done by my colleagues on the bench and in bar, as well as the work being done by partner organizations like the Hamilton County Drug Recovery Court, Legal Aid of East TN, and the Chattanooga and Tennessee Bar Associations."
Each year, the list showcases young lawyer's across the nation who have reached achievements in legal and community service, leadership, and innovation. 
*** Click Here to Support Conservative Journalism in Tennessee. We can't bring you local News Stories such as this without your support!***
McVeagh was appointed in 2017 by the former Tennessee Governor Bill Haslam. At the time, he was one of the youngest judges in state history.
During the Covid-19 pandemic, McVeagh and the four other General Sessions judges worked to keep the Court from closing. He also founded the county's misdemeanor drug recovery court.
District 6 Commissioner David Sharpe said that McVeagh's leadership style is only one of the aspects that contributes to his success.
"I think that not only integrity and honesty and leadership, particularly as a judge, but innovative thinking with an eye on the future is something that really sets Judge McVeagh apart from many others," Sharpe said.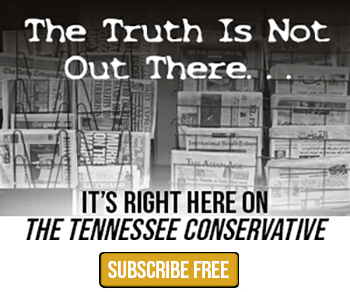 McVeagh worked as a litigator at the Chattanooga-based Chambliss Law Firm after receiving an undergraduate and law degree from Vanderbilt University.
A shareholder for Chambliss Law Firm, attorney Jeff Granillo, said, "What a lot of people do not fully appreciate about Alex McVeagh is his incredible work ethic. When you combine that with his innate talent and charisma, you have a recipe for success."
McVeagh also served on the Tennessee Supreme Court's Access to Justice Commission in 2018 and again in 2021. When serving, he worked with Erlanger Hospital and Legal Aid of East TN to create a program that helps resolve medical debt before filing a lawsuit.
"As an analyst to the TN Senate Judiciary Committee, Alex McVeagh was a key contributor to the development of public policy affecting the Judiciary," Tennessee State Senator Bo Watson said. "His intellect, legal insight, calm temperament, and work ethic were apparent to the members of the Senate then, and, as a General Sessions Judge, they are apparent to the public today."
He also worked as an analyst and legislative liaison for the Tennessee District Public Defenders Conference before moving to Chattanooga.
Tennessee Governor Bill Lee appointed McVeagh to serve on his Criminal Justice Reform Task Force. The task force made recommendations about policy, reducing nonviolent jail populations, and more, some of which became law.
McVeagh has previously been honored by the Chattanooga Bar Association as Volunteer of the Year and Young Lawyer Volunteer of the Year for his past service and pro bono work. McVeagh also works to organize various different clinics. 

About the Author: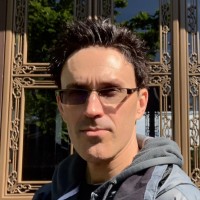 Jason Vaughn, Media Coordinator for The Tennessee Conservative
Jason previously worked for a legacy publishing company based in Crossville, TN in a variety of roles through his career. Most recently, he served as Deputy Directory for their flagship publication. Prior, he was a freelance journalist writing articles that appeared in the Herald Citizen and the Crossville Chronicle among others. He graduated from Tennessee Technological University with a Bachelor's in English-Journalism, with minors in Broadcast Journalism and History.