Hamilton County Mayor Wants To Use Sheriff's Office Funds Toward Schools
Photo: Hamilton County Mayor Jim Coppinger
Photo Credit: Mayor Jim Coppinger / Facebook
Published May 25, 2021
The Tennessee Conservative Staff –
On Monday, May 24, the mayor of Hamilton County, Jim Coppinger, said he wants to use money from the Sheriff's Office toward the school system. Coppinger told the county commissioners during the commissioners workshop that he would want to use $600,000.

The money would have originally been given to the Sheriff's Office in order to employ more SROs in the Hamilton County School District.
Coppinger said the district plans to use the money to hire School Security Officers instead of School Resource Officers. He has also proposed blending the SRO and SSO positions.
During a school board meeting earlier in the month, the members discussed the shortage of SROs and said it was easier for schools to find and hire SSOs. Sheriff Jim Hammond has spoken about the struggle to fill roles for resource officers.
*** Click Here to Support Conservative Journalism in Tennessee. We can't cover News Stories such as this without your support!***
According to Dr. James Corbin, the Hamilton County Schools Student Safety Coordinator, the district has been able to help the sheriff's office by hiring security officers on their own.
"The Sheriff's Department just can't fill all the schools. He needs help, and the School District can help," Corbin said.
While the Sheriff's Office has been providing schools with SROs for years, a recent shortage has left many schools without an officer.
"We need full coverage in our schools. There's 12 schools in my district and I want a safety officer in every one of them, and I'm sure each of you [fellow commissioners] do as well," Commissioner David Sharpe said during Monday's workshop.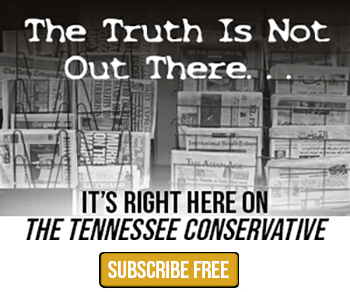 The school system already employs ten SSOs, and Coppinger said the additional funding would allow them to hire around nine more.
"The SSOs have gone through the same training as the SROs: How to work in the schools, what to do with the kids. I've trained them both," Corbin said.
However, resource officers are able to make arrests where security officers are not. Security officers are also authorized to carry weapons.
Adrian Gibb, an SSO for Hamilton County, said, "Many schools are pulling in their own officers to focus specifically on the schools."
Resource officers are also able to be called away from the school but SSOs are not. Since the Sheriff's Office took over Silverdale Detention Center, they have had to reassign some school resource officers as corrections officers.
School Board member, Tucker McClendon, said, "These SSOs are our bridge to ensuring that we have someone in every school."
Gibb said, "Children are our future, and if we don't protect them, we're going to have some serious problems."
Earlier in the year, Coppinger assured the school board and the county commissioners that the issue to find SROs was not a problem with funding. The new proposal to hire SSOs is hoped to be a solution.
"This is very concerning to me that we are so far behind to provide uniformed officers to protect our students," Commissioner Tim Boyd said during earlier discussions.
If the school district hires the additional SSOs, the Sheriff's Office will still have 32 SRO positions to hire for, 25 of which are currently filled.