Hamilton County School Board Chooses Dr. Nakia Towns As Interim Superintendent
Photo: Dr. Nakia Towns
Photo Credit: Hamilton County Schools / Twitter & Hamilton County Schools
Published July 20, 2021
The Tennessee Conservative [By Jason Vaughn] –
The Hamilton County School Board met at a special called meeting Monday night to select an interim superintendent. Dr. Nakia Towns was selected out of three Hamilton County School administrators who applied.

Towns will serve in the position while candidates apply and the board selects a permanent replacement.
Board members were asked to write down their top two choices out of the three applicants: Dr. Zac Brown, Director of Induction and Leadership Development; Deputy Superintendent Dr. Nakia Towns; and Dr. John Tharp, principal of Red Bank Middle School. Once those votes were tabulated, the final vote came down to Brown and Towns. Each board member then voted for one of those two candidates with Towns coming out on top.
The board voted 5-3 in favor of affirming Towns for the position. Joe Smith, Chairman Joe Wingate and Representative Rhonda Thurman voted against her.
*** Click Here to Support Conservative Journalism in Tennessee. We can't cover Hamilton County Education without your support!***
Thurman, who is the representative for District 1, defended her vote, saying she did what she felt was the right thing.
"I did my due diligence this weekend, talked to a lot of people, voted with my conscience and voted what was best for the students of Hamilton County," Thurman stated. "I just don't want to see somebody come in and upset the apple cart too much."
Towns is currently serving as the Deputy Superintendent, in line just under Dr. Bryan Johnson.
District 8 representative Tucker McClendon said that was a positive point for Towns and the system.
"In this position, it's not someone that can be coached up or trained up in a month or two, this is someone that has to keep the grounds running," McClendon said.
Wingate added, "We've been thankful for the work that's been up until now, and Dr. Towns is a part of that team."
Towns will step in as interim superintendent beginning August 18. The board opted to wait until a later meeting to discuss her salary.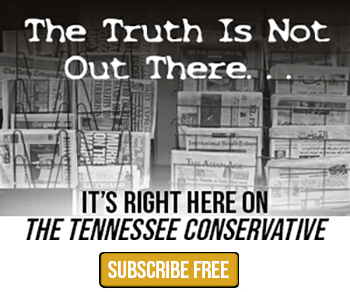 The board will also have to wait to begin the search for a new permanent superintendent. A new representative for District 9 must be chosen by the county commission before that process can start.
The lack of representation for District 9 has been a point of contention as the board prepared to fill the superintendent position.
Last week, the school board made the decision to continue with the search for an interim superintendent, despite the fact that District 9, one of the largest voting districts in Hamilton County, did not have representation on the board.
Thurman spoke out against the move, saying that there was time for them to wait for that representation to be chosen.
"I think the Commission is supposed to vote on August 4th, and we still have a superintendent until August 17th," Thurman said.
Thurman continued, "I just don't think it's fair not to give an entire district an opportunity to have a voice in who the superintendent or the interim is going to be."
No one seconded Thurman's motion to wait, and the board continued, ultimately voting to take applications and vote in tonight's called meeting.

About the Author: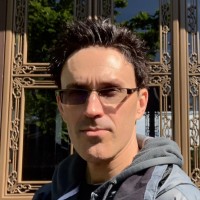 Jason Vaughn, Media Coordinator for The Tennessee Conservative
Jason previously worked for a legacy publishing company based in Crossville, TN in a variety of roles through his career.  Most recently, he served as Deputy Directory for their flagship publication. Prior, he was a freelance journalist writing articles that appeared in the Herald Citizen, the Crossville Chronicle and The Oracle among others.  He graduated from Tennessee Technological University with a Bachelor's in English-Journalism, with minors in Broadcast Journalism and History.  Contact Jason at news@TennesseeConservativeNews.com