Hamilton County Schools Kindergarten Online Registration Now Open
Photo Credit: woodlywonderworks / CC
Published April 14, 2021
Hamilton County Schools' online registration for kindergarten is now open and will continue through Friday, April 16th.
Families can access kindergarten registration on the district website. 

Families will need the following documents to complete the registration process:
• Student's TN Immunization Form & Physical-Documented on TN Form (this form may be obtained at Pediatrician's office or Hamilton County Health Department), Certificate from Health Care Provider for Medical Exemption from Immunizations or Signed Statement from parent/guardian that vaccination conflicts with their religious tenets or practices.
• Student's Birth Certificate or officially acceptable evidence of the date of birth – recommended, but not required
• 2 Proofs of Residence can be any of the following documents at the physical address in Guardian's name. Documents can include:
Electric, water, gas, or cable dated within the last 30 days
Mortgage, Lease or Deed
Agency or Court Documentation with address dated within the last 30 days (IRS, SS Disability)
Insurance (medical, life, auto, home) statement dated within the last 30 days
Current Bank Statement or Employment Check Stub with address dated within the last 30 days
Hamilton County Schools state that if guardians have a special circumstance regarding custody, to please provide the school with a copy of court documents signed by a magistrate.
Additional documents provided to the school if applicable:
Proof of court-ordered custody of a child living with a divorced parent, custodian, or legal guardian
A photo ID of the parent, custodian, or legal guardian
HCS states that parents/guardians that do not have internet access or have trouble uploading the required documents, may visit the child's zoned school location on April 14 to complete the registration process.
Children must be five years of age on or before August 15, 2021 to be eligible for kindergarten for the 2021-2022 school year.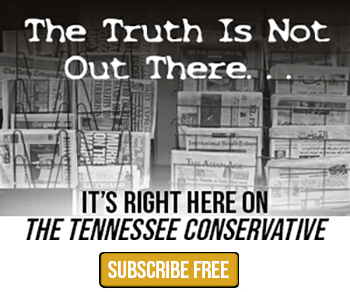 Kindergarten On-Site Registration April 14th:
School
Time(s) Registration to be Held
Pre-K Times
(If no information is shown, please call the school for an update.)
Allen
11am-1pm & 3:30pm-6:30pm
Alpine Crest
9am-12pm & 3:30pm-5pm
Apison
9am-12pm
Barger Academy
12:30pm-3:30pm
Battle Academy
9am-12pm
8:30-2:00 @ picnic tables near the entrance
Brown Academy
8:30am-10:30am
Same @ front entrance
Bess T Shepherd
8:30am-10:30am
Big Ridge
9am-12pm
Clifton Hills
9am-12pm
Daisy
8:30am-10:30am
9:00-12:00 Drive through-back
Donaldson Environmental Science Academy
9am-12pm & 3pm-5pm
8:00-12:00 Annex drive through
DuPont
9am-11am
East Brainerd
9am-12pm
East Lake
11am-2pm
East Ridge
9am-1pm
9:00-1:00 Drive through-front of school
Hardy
9am-12pm
9:00-12:00 front entrance
Harrison
9am-11am (also offering 4/13 from 4pm-6pm)
9:00-12:00 front entrance
Hixson Elementary
9am-11am
Lookout Mountain
8:30am-10:30am
Lookout Valley
9am-11am
Same – front entrance
McConnell
9am-11am
Middle Valley
8:30am-11am
8:30-11:30 Loftis Lane parking lot
Nolan
9am-11am
North Hamilton
9am-11am
9:00-11:30 front entrance
Normal Park Lower
9am-10am
Ooltewah
9am-11am
9:00-12:00 bus loop
Orchard Knob
9am-11am
Same – front entrance
Red Bank
9am-11am
Rivermont
9:30am-11:30am
9:30-11:00 drive through
Snow Hill
4pm-6pm
9:00-11:00 drive through front entrance
Soddy
8:45am-10:45am
9:00-11:00 front entrance
Spring Creek
9:30am-11:30am
Same – drive through specific line
Thrasher
9:00am-10:30am
Wallace A Smith
4pm-6pm
Westview
8:45am-10:15am
Wolftever Creek
8:45am-10:15am
9:00-12:00 back of building
Woodmore
9am-11am
9:00-11:30 front of building
Avondale Head Start
N/A
8:00-12:00 front entrance
Chambliss Center
N/A
9:00-12:00 – side building
Cedar Hill
8am-12pm
A schedule for on-site registrations is also available at www.hcde.org/kindergartenreg. 
With the school zone finder, parents/guardians can verify their child's zoned school. http://pubwebapps.hcde.org/zonefinder/zonefinder.aspx