Hamilton County Set To Receive Portion of 'Grow Your Own' Education Grants
Photo Credit: Public Domain
Published June 25, 2021
The Tennessee Conservative Staff –
On Wednesday, June 23, the Tennessee Department of Education announced the second round of Grow Your Own Grants, and Hamilton County is set to receive a portion of the funding. The grants are awarded to school districts so they can establish partnerships with Educator Preparation Providers (EPPs) to create free pathways to becoming a Tennessee teacher.

The second round of grants will award $4.5 million in funding, bringing the total to $6.5 million. There will be 45 grants awarded to school districts, each one equaling $100,000.
"Building upon the momentum of the initial $2 million investment in the initiative, this latest round of grants from the department significantly expands the Grow Your Own program, totaling a $6.5 million investment in 65 partnerships between 14 EPPs and 63 school districts– enabling over 650 future educators to become a Tennessee teacher for free," TDOE said.
*** Click Here to Support Conservative Journalism in Tennessee. We can't cover local stories about education without your support!***
These partnerships increase the number of qualified teachers in Tennessee by providing free pathways and allowing current educators to pursue additional endorsement areas. The grants cover tuition, textbooks, and other fees.
Hamilton County Schools will be partnering with Lipscomb University to allow future educators access to the preparation pathway.
"Grow Your Own builds deliberate pathways from the community to the classroom and from within our classified staff," Dr. Bryan Johnson, the Superintendent of Schools for Hamilton County said. "It also creates more access to teaching for candidates with varied experiences and diverse candidates whose perspectives can help our children thrive."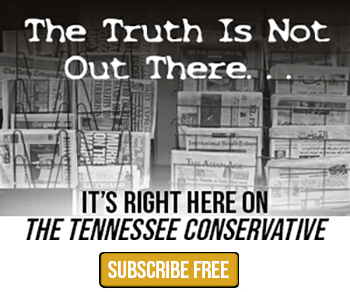 The Grow Your Own Initiative aims to make Tennessee the best state to become and stay a teacher.
TDOE Commissioner Penny Schwinn said, "The department is thrilled to see Grow Your Own partnerships flourishing across the state to further boost the state's teacher talent pipeline to provide all our students with a high-quality education. This investment provides individuals with the opportunity to become a teacher for free and will continue to make Tennessee the best state to become and be a teacher. We are excited to continue to see the success of this program impact the state for years to come."
Senate Education Committee Chairman Brian Kelsey also spoke out about the importance of Grow Your Own to support the teaching profession across the state.
"The Grow Your Own Program provides needed support to build a successful educator workforce focusing on our existing talent pool of future teachers," Kelsey said. "These grants will help prepare incredible teachers, strong schools, and connected communities. It is a win-win for Tennessee."
The grants were made available through a federal Covid-19 relief stimulus. Tipton County, Benton County, and Moore County are just a few of the other districts receiving a grant.
Dr. John Combs, the Director of Schools for Tipton County, said, "We are looking forward to working with Tennessee State University as part of the Grow Your Own Partnership Grant sponsored by the TDOE. This opportunity will allow us to address areas of need in our district by increasing the availability of certified teachers in special education and ESL, while utilizing our outstanding educational assistants whose goal it is to become teachers for Tipton County Schools."