Hamilton County Teacher 'Racial Equity' Training Raises Alarms As Possible CRT
Photo: Howard Connect in Chattanooga, TN 
Photo Credit: Google 
Published August 11, 2021
The Tennessee Conservative Staff –
Today, August 11, 2021, Hamilton County teachers will receive instruction in "Racial Equity and Reconciliation" at Howard Connect Academy. 
The language used in the flyer for the training lines up with much of the language that is often used in Critical Race Theory training and it is raising the alarm among concerned parents. 

In an email from a concerned parent addressed to the Hamilton County School Board, among others, the concerns were outlined:
It has been brought to our attention that the Hamilton County School District has hired LJ Ewing to provide a training called 'Unlearn Everything and Live' for our teachers on August 11th. A session was also provided in July. This training includes:
• Dismantling the manifestations of systems of oppression within our organizations..
• Understanding of the system of racial inequity in the context of the United States and the impact it has at the interpersonal, institutional and structural level
• Facilitating Learning and Unlearning Session on the racial inequity for organizational teams.
The concepts taught in this training appear to be in violation of the following items in Tennessee's recently passed HB580/SB620.
8) This state or the United States is fundamentally or irredeemably racist or sexist and
11) Ascribing character traits, values, moral or ethical codes, privileges, or beliefs to a race or sex, or to an individual because of the individual's race or sex.
I am requesting this training be cancelled or replaced immediately. 
The training, by Unlearn Everything & Live, is led by Chattanoogan Lakweshia Ewing, who the website describes as a "successful entrepreneur, intriguing author, strategic consultant, engaging speaker and a dynamic trainer." 
District 4 School Board Member, Tiffanie Robinson replied to the concerned parent's email indicating that Principal Miller of Howard Connect hired Ewing.
"From what I understand, the topics Mrs. Ewing will cover are diversity in America and an inclusive approach to education. Neither of these topics violate the state law you mentioned…
I also caution you from making accusations of violation of state law with all correct information in hand. Hamilton County Schools in no way promotes the various interpretations of critical race theory or in any way encourages violating state law. To make such an accusation is a tall order and does nothing but insult educators throughout our district that work hard for Hamilton County students day in and day out."
District 6 School Board Member Jenny Hill echoed Robinson's response by stating, "I personally have had training with Lakweisha Ewing and it did not violate either of the sections of the law you mentioned." 
*** Click Here to Support Conservative Journalism in Tennessee. We can't can't cover education in Hamilton County and Tennesseee without your support!***
Continuing the conversation in emails between School Board Members and County Officials, Dr. Bryan Johnson stated that "the state legislation references teaching to students.  At first glance, this doesn't appear to be directed towards the curriculum." 
District 1 School Board Member Rhonda Thurman replied, "If it is not intended to be used in the classroom, why are we wasting time teaching it in PD?"
"This Professional Development is being paid for out of general funds. I have been told it is $4,500 a day. There is another session scheduled for tomorrow, August 11. Also, if this "training" is just for teachers and not intended for the classroom, why are we wasting teacher time and taxpayer money?" Thurman asked. 
 
Johnson offered an explanation by stating, "A part of the challenge at Howard specifically is the growing number of latino speaking and diverse students in general."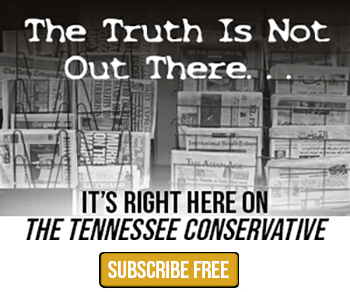 In an email addressing District 8 School Member Tucker McClendon, District 8 County Commissioner Tim Boyd stated: 
"Over a year ago we went through the "White Privilege" training and paid the consultant a great deal of money. Now this is the kind of training your interim superintendent promotes (look at what LJ Ewing promotes below). I am wondering if you too believe we need to be spending the taxpayers money on such training and using valuable teacher's time learning this subject matter as opposed to instructing them on how to better teach math, reading and comprehension? How many ACT or SAT test questions are going to appear on this subject?"
The ban on Critical Race Theory in Tennessee only applies to the teaching of CRT principles to K-12 students, as well as nursery school age children.
There is indeed nothing in the current law itself that would keep CRT principles from being taught to the teachers themselves or to any students in Tennessee colleges and universities.