Health Organizations Urge FDA to Remove COVID Vaccines from Market
Background Photo Credit: Marco Verch / CC
Published May 25, 2021
The Tennessee Conservative Staff –
As the Tennessee Health Department continues to offer the Pfizer vaccine to children ages 12 and up, children's advocacy groups are stepping up to contest that decision.

With safety issues continuing to arise, the Children's Health Defense (CHD), led by Robert F. Kennedy, Jr. and Dr. Meryl Nass, has started a petition asking the U.S. Food and Drug Administration (FDA) to prohibit all future Emergency Use Authorizations and revoke current EUAs for the all COVID vaccines.
CHD is joined by Millions Against Medical Mandates (MAMM) and a number of other organizations promoting health freedom. These groups are asking the public, from parents to military personnel to healthcare professionals, to add their comments to the petition.
The petition can be found in its entirety on the FDA website. CHD includes 72 references in support of the request that the EUAs be revoked and prohibited.
MAMM founder Maureen McDonnell says action should be taken before the death toll continues to rise after vaccination.
"It's time for the FDA to make a dramatic course correction before more deaths and injuries occur," said McDonnell.
Recent numbers from the CDC's Vaccine Adverse Event Reporting System, a total of 192,954 adverse events have been reported following the administration of the COVID vaccine. That number includes 4,057 deaths between December 14, 2020, and May 7, 2021.
*** Click Here to Support Conservative Journalism in Tennessee. We can't cover News Stories such as this without your support!***
A 1976 campaign to issue the swine flu vaccine reportedly resulted in 30 deaths and 400 cases of Guillain-Barre Syndrome. This vaccine run was quickly shut down as a result of those adverse events.
Because the risks related to COVID are minimal for children, the petition asks the FDA to put a stop to minors being allowed to participate in COVID vaccine trials. It also asks that all EUAs that allow minors to be vaccinated cease to be permitted and that approval for pregnant women to take the vaccine be revoked.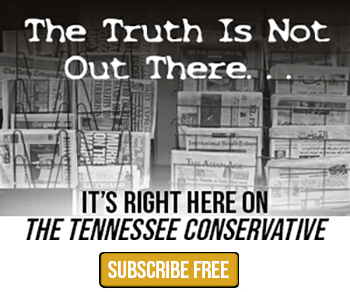 CHD President and General Counsel Mary Holland says the FDA should consider the fact that the law states that EUAs may only be granted if there is no other effective intervention.
"It's time for the FDA to make effective COVID treatments available and to revoke the vaccine EUAs," said Holland. "It's shocking that the FDA has ignored the unprecedented reports of injuries and deaths for five months."
The petition asks the FDA to change their guidelines to allow for the use of chloroquine drugs, ivermectin, and other effective drugs that have been shown to be safe in the fight against COVID.
CHD and MAMM have requested that the FDA do seven things:
Revoke all EUAs and stop approving any future EUAs, new drug applications, and biologics license applications for COVID vaccines for any age group.
Stop allowing minors to participate in COVID vaccine trials and do not let any existing of future EUAs include minors.
Remove approvals for pregnant women to receive COVID vaccines.
Update guidelines to allow for the use of chloroquine drugs, ivermectin, and other drugs that are shown to be both safe and effective.
Provide guidelines for the secretary of the defense and the president to not allow any presidential waivers regarding COVID vaccines for service members.
Provide guidelines to stakeholders in both digital and written formats to acknowledge that all individuals have the right to accept or refuse COVID vaccinations without fear of consequences.
Issues guidelines that prohibit COVID vaccine manufacturers from marketing the vaccines as "safe and effective".
Although Tennessee has documented hundreds of cases of COVID in vaccinated individuals and several deaths following vaccination, some health experts are still pushing for use of the vaccine.
Dr. David Aronoff, director of infectious disease at Vanderbilt University Medical center, discounts those adverse events, instead encouraging the continued use of the drugs.
"We don't need vaccines to be perfect to help us get out of this pandemic." Aronoff stated.
State officials have also recently launched a $2.5 million dollar ad campaign targeting areas of the state where vaccine administration is lagging.
Tennessee health commissioner Dr. Lisa Piercey acknowledged the fact that many Tennesseans are not yet comfortable with the vaccine.
"We recognize many Tennesseans have questions or concerns about the COVID vaccines," Piercey said.