Investigation Indicates Fired Vaccine Director Sent Muzzle To Herself
Image Credit: compiled from images from the Tennessee Department of Health
Published August 18, 2021
The Tennessee Conservative Staff –
A state investigation has revealed that a muzzle sent to former Tennessee Department of Health vaccine director Dr. Michell Fiscus was paid for with her personal credit card.

In July, Fiscus' husband Brad reported that she had received an anonymous package sent through Amazon. The package, which was delivered to her office at the Tennessee Department of Health, contained a black dog muzzle.
After Amazon refused to give up any sender information without a subpoena, Brad Fiscus says he convinced his wife to contact Homeland Security and have them investigate the delivery, believing it to be a threat against her.
Brad Fiscus thought "someone wanted to send a message to tell her to stop talking."
***Click HERE to support Conservative Journalism in Tennessee. We can't cover topics like this without your support!***
Fiscus was fired from her position as Tennessee's vaccine director shortly after in mid-July. She has been vocal about her belief that the firing was a political move. Republican leaders were upset over a memo she had sent regarding Tennessee's Mature Minor Doctrine which allows minors to receive medical treatment without parental consent.
Fiscus claims she first thought the package was sent as a prank.
"At first, I thought that was a joke and contacted a few friends, and then, when no one claimed it, I realized that that was something that was sent to me as some kind of message," Dr. Fiscus told Anderson Cooper on CNN.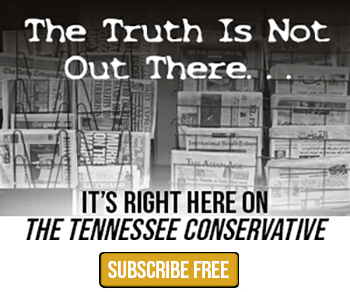 The Tennessee Department of Safety and Homeland Security opened an investigation on July 7, the same day Fiscus says she received the package. The Department issued a report stating that their investigation had uncovered two Amazon accounts listed in Michelle Fiscus' name.
"The first account was the account that Dr. Fiscus allowed us to review during our interview with her. The second account was the account that the muzzle was purchased on," he wrote. "The AMEX card number on both accounts belongs to Dr. Fiscus."
The account used to purchase the muzzle was created in March. The only identifying information on the account was Fiscus' health department business address.
It was on July 21 that agents finally received the subpoena to review the Amazon records and to request the phone records for the number associated with the account that sent the muzzle. What they found was that the purchase was paid for with Fiscus' own credit card.
Fiscus claims the new account was created with a phone number from Washington state and that investigators are continuing to look into the issue.
She has vehemently denied that she, her husband, or her daughter have any part in the purchase of the muzzle.
"I asked Homeland Security to investigate the origin…No, I didn't send it to myself," Fiscus tweeted on Monday afternoon.
Special Agent Mario Vigil worked on the case, which was closed on Monday.
"There is no evidence to indicate that the dog muzzle was intended to threaten Dr. Fiscus," Vigil said.
There is no word yet on whether any additional investigation will be made into potential charges of fraud against Dr. Fiscus.